Granville Island Fishing Charter Report.... Oct 12th
Well after nearly 3 months with virtually no rain, it looks like we are going to get some this weekend! This will likely put some of the fish that have been staging for a while into the river. It should also bring some fresh ones in for next week! It looks like the bulk of the rain is going to fall on Saturday and Sunday. So....we should see a really good bite at some point this weeekend as the fish get a little more active and get ready to enter the river! Give us a call if you want to head out, there should be some good action tomorrow or Sunday with the rain. The Capilano River Mouth is only a 10 minute run from our Granville Island Fishing Charter Dock!
Over the last week we have had some solid days! On average we have hooked 4 to 8 good fish a trip. Tuesday was the only real slow day where a stellar sea lion made a mess of things. Expect the fishery to slow down during the early part of next week as we the river drops after the forecasted rain. When the river drops, like it should by the middle of next week, we should see some more fresh fish push in.
We have hooked a couple legal winter chinook this week! We have heard of a handful more as well. Good to see as winter chinook season is coming up soon.
The Fraser and other local rivers are also seeing WAY better numbers of chum salmon so far this year. Even though these fish are not great biters in our area, it is nice to see them jumping around us!
Give us a call to book a trip!
[caption id="attachment_1670" align="alignnone" width="576" caption="A nice silver chum salmon caught this week!"]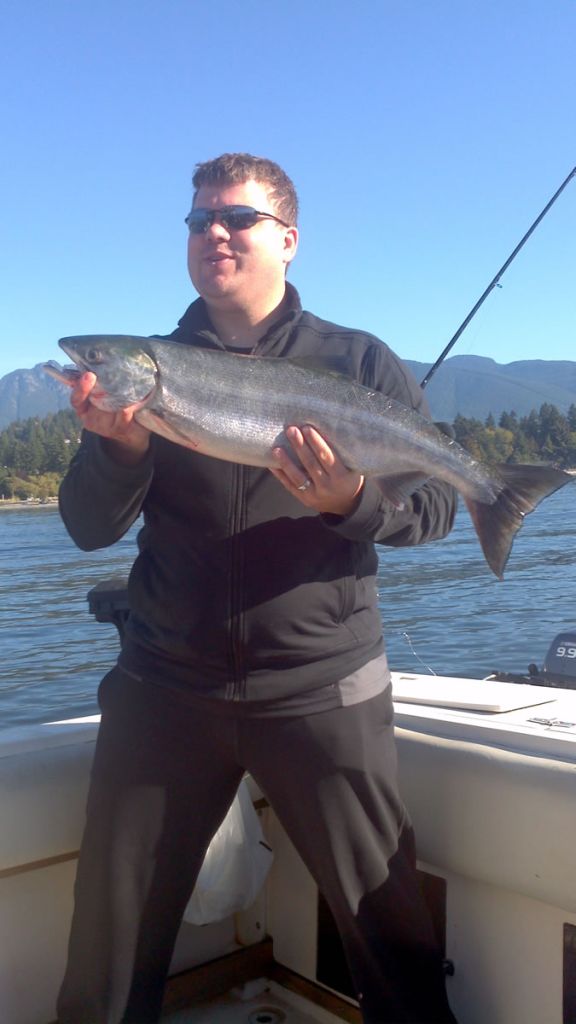 [/caption]