Vancouver Fishig Report, Septemper 9th/14
The sockeye keep on coming...  The last 10 days have been incredibly consistent with some very impressive numbers of fish getting on the hook and coming back to the dock.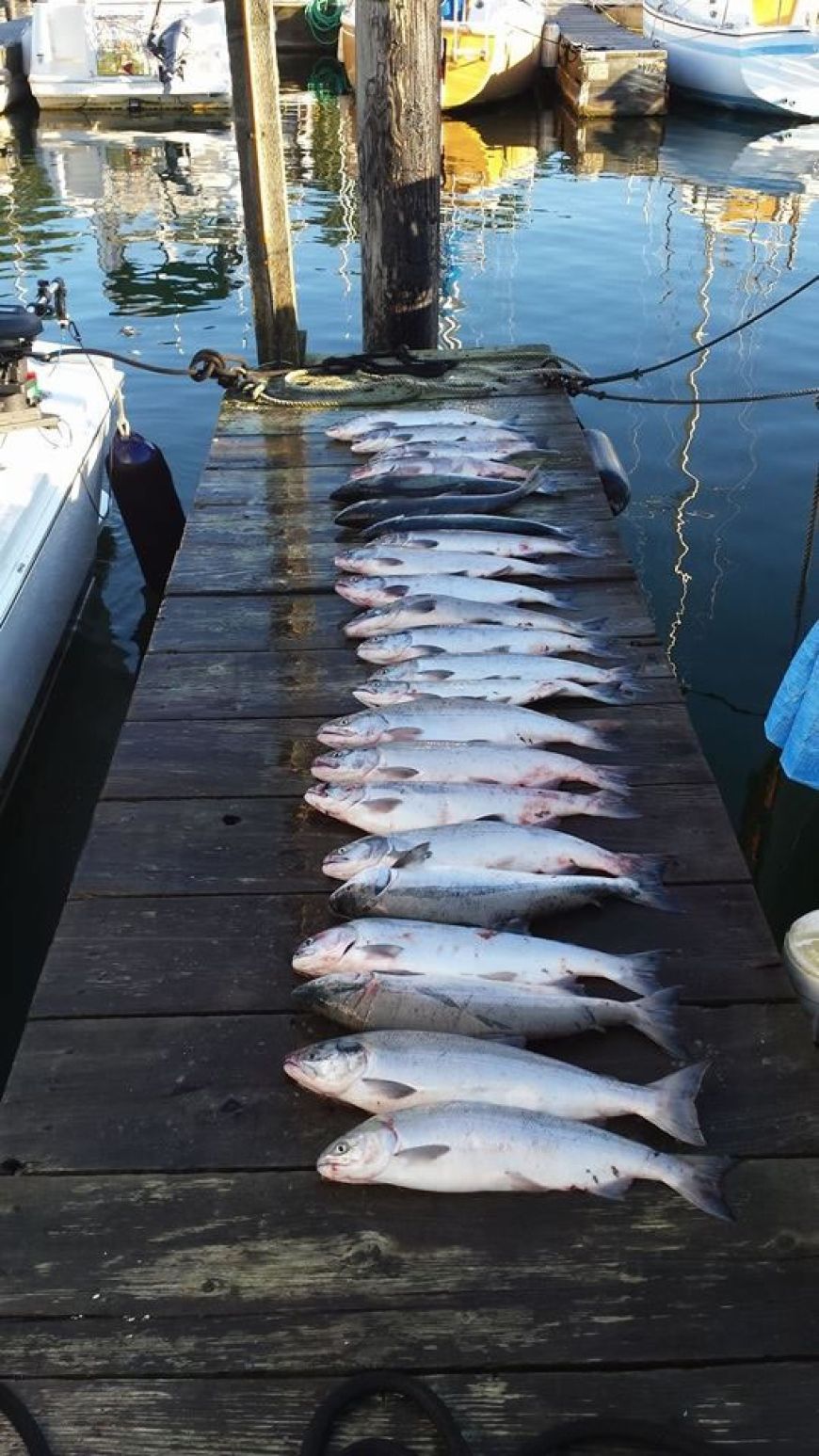 The later running sockeye that arrive in late August and the first couple weeks of September tend to hold of the river mouth longer than the early runs.  What this means is that the schools of sockeye have gotten bigger and thicker over the last number of days.  There are some pretty LARGE bodies of sockeye holding right now.   Some of these holding fish bite, some of them don't.  The nice thing is that with millions of fish holding, you are bound to run into a biting group at some point during the day.  Over the last 10 days, we have found that the fish have been biting a little deeper than early in the season,  80 to 120 feet down seems to be working well.  We should have another 7 to 10 days of good sockeye fishing left.  As per usual we have been having great success on Michael Bait Pink Hootchies paired up with STS, Bon Chovy, and T 10 Gibbs Delta Guide Series Flashers.     
With all these sockeye around, we have not spent too much time fishing for the big chinook that are around right now.  September and the first few weeks of October are great times to target big chinook off the Fraser River and in Vancouver Harbour.  We are looking forward throwing down some big herring, anchovies and glow hootchies to target the biggest fish of the year.  We should also start seeing some Fraser River coho salmon start to show here in coming weeks.  Last year we had some excellent fishing from mid September to the third week of October off the Fraser Mouth...  Should be an exciting month of salmon fishing after the sockeye fishing slows off.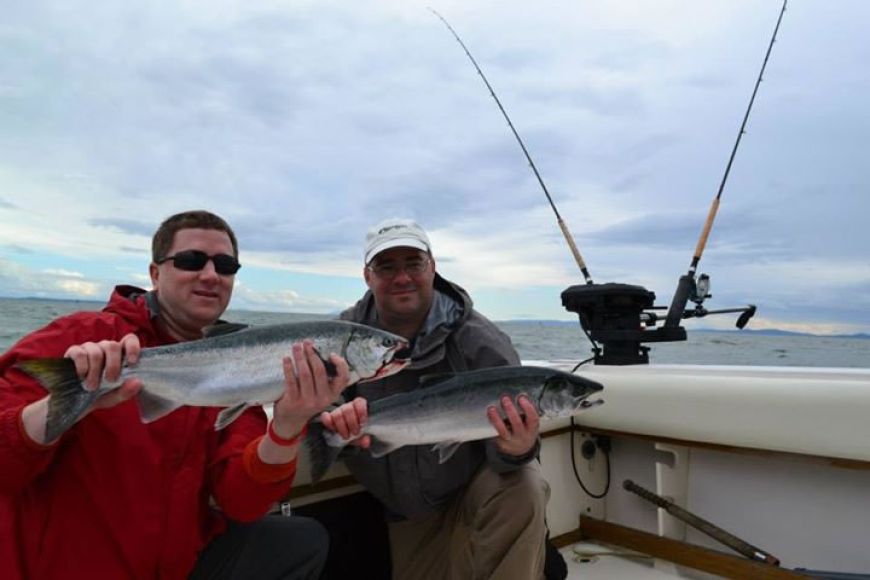 Sturgeon fishing has been excellent on the Lower Fraser.  Luke and Eric have been out consistently and have managed some great fish in the 6 to 7 feet almost on a daily basis.  The sturgeon are on the feed with all of the salmon in the river.    The fall provides some of the best sturgeon fishing of the year for size and numbers of fish..  With our jet boat located only 25 mins from downtown Vancouver, we are the most convenient sturgeon operation to the big city! [gallery ids="2853,2851,2848"]
Our Gibbs Delta Pro Shop is open daily on Granville Island!  Please stop by for any charter or inquires or to get the right tackle for local waters!  We have a great selection of flashers, hootchies, spoons, terminal tackle and bait!
Tight Lines
604 763 5460