Vancouver Fishing Report, November 12th
We are only a few weeks from the start of our winter chinook season.   There has been a few caught so far this week and things will pick up significantly as we get into December.   Over the last few weeks we have focused all of our chartr efforts on the Fraser River targeting sturgeon.  Sturgeon fishing has been excellent!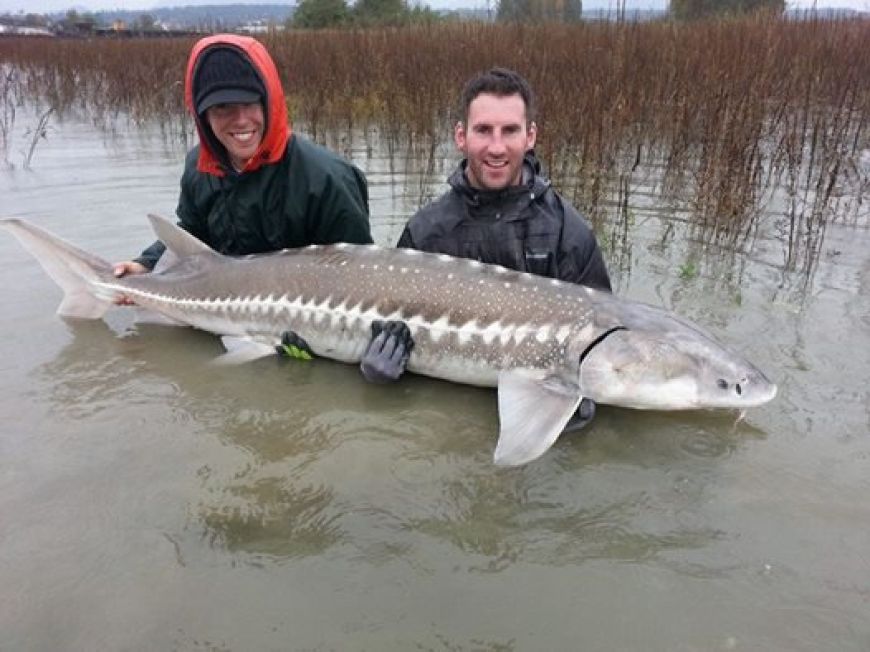 Our sturgeon charters have been very successful recently and we expect the solid fishing to continue.  There is lots of food in the Fraser River for them right now and as a result they have been feeding heavily.  Our Lower Fraser River sturgeon trips are very convenient and only 25 minutes from Vancouver.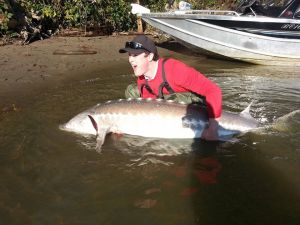 The first reports of winter chinook salmon have trickled in over the last week.   Winter chinook  are typically 2 to 4 year old salmon that are drawn into Vancouver Harbour and Howe Sound by the overwintering schools of baitfish.  This fishery peaks from December to March. These fish are not the largest of the year, but they are eager to bite and quite scrappy for their size. The key to finding consistent numbers of winter chinook is typically a little bit of structure and the presence of bait. Areas that are good bets for winter chinook include the West Side of Bowen Island, Jericho, the freighter anchorages in Vancouver Harbour, and the West Vancouver shoreline. Winter chinook hug the bottom so be sure to be your gear very close to the bottom for the best success. In the winter months smaller spoons are the way to go.  Some of our favourites winter chinook spoons are the G Force "No Bananas" and "Bon Chovy", Silver Horde  "Irish Cream"  ,Homeland Security" , "Cop Car" , and Kitchen Sink.  Coho Killers in green and glow colour patterns are also very effective.  Since we are often dealing with low light and deep water, UV and Glow Flashers are key.  Our favourite winter chinook flashers are the Gibbs Delta - "Lemon Lime"  - "STS"  - Bon Chovy" and the "Madi".  We have a dialed in selection of gear at our shop, please stop by if you need the right gear for our winter chinook fishery!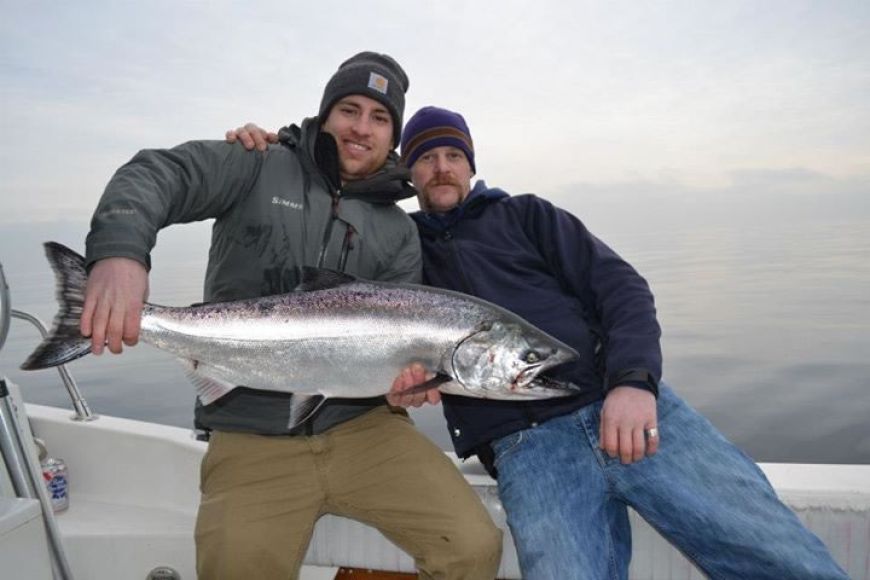 Crabbing will start to get quite good by the end of this month now that the commercial crabbing season is almost over. Spanish Banks, the inner freighters, and the West Vancouver shoreline are all good bets for dungeness crabs!!! Salmon heads and chicken backs work great in 40-80 feet. Prawning has been very good in Howe Sound  in 250-325 feet of water. Cat food and prawn pellets have been the ticket as per usual!!!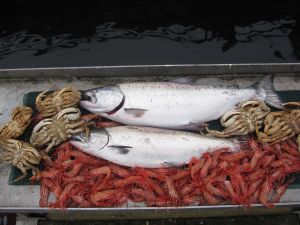 We are open throughout the winter!! Give us a call to get out and experience some great winter salmon fishing! Our boats are ready to go now and during the Christmas holidays.  Why not do a Christmas staff event on the water! Tight Lines,