Vancouver Fishing Report, November 28th
Nothing has changed too much since our last report a couple weeks ago.  Sturgeon fishing has remained very productive and a few winter chinook salmon are now in our local waters.  The next couple weeks is when we should start to see our local winter salmon fishery show big signs of improvement. We have been out on the local saltchuck a couple times over the last 10 days.  We hooked a fish or two on both trips out, but we still experienced pretty scratchy fishing.  The  legal fish that have been landed by some lucky anglers in recent weeks have been up to 17 pounds.    Howe Sound has produced the best so far.  Now that we are getting into December, we will be making a better effort to get fishing as this coming month is when things start to happen locally.  We find that a decent push of fish usually comes into Vancouver Harbour in the second to third week of December and provides us with some good winter chinook opportunities through the Christmas Holidays.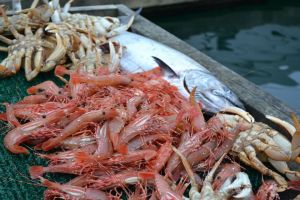 We have had our success on primarily Green/Chartruese/Glow coloured lures.  (G Force Bon Chovy, Trailhead, No Bananas- Silver Horde Homeland Security, Irish Cream and Green Glow Coho Killers).  These type of lures will be our go to set ups for winter chinook salmon in the coming months.)  Good flashers for the winter months include the STS, Bon Chovy, Madi, and UV Lemon Lime.  We have a ton of great gear for winter chinook in stock as we just picked up an order from Gibbs Delta.   Please stop by if you are looking for any tackle or winter chinook tips. The shop will be open most days through December.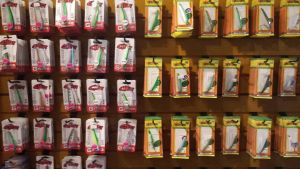 Prawning has been excellent in Howe Sound in 200 to 300 feet.  We have not started crabbing yet, but we will shortly as the commercial crabbing season is now finished for the season. Sturgeon fishing has continued to be excellent in the Lower Fraser River. We have had a number of trips out over the last couple weeks and they have all gone very well with good numbers of fish as well as some larger fish in the 6 to 7 foot range.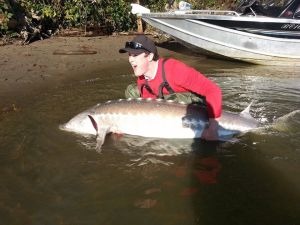 Our new 25 foot Grady White Sailfish has arrived and is currently getting a brand new set of Yamaha Outoboards installed.  She is going to be quite the rig with brand new twin F200 4 stroke outboards, a 9.9 trolling motor and Seastar Optimus Digital Steering.  She will be in the water in 10 days in time for our winter chinook season..! We have Gift Certificates available for Christmas Gifts as well.  These certificates can be for any amount and can be used for fishing charters or fishing tackle!  Makes for a great gift.. Give us a call if you want to head out on the water to do a winter fishing charter, we are hoping and looking forward to a productive winter chinook salmon season!
Tight Lines
604 763 5460