Fishing In Vancouver, January 26th Report
It has been a ridiculous stretch of spring like weather over the last couple weeks! We have enjoyed some calm seas and continued solid winter chinook fishing! All of our trips over the last 10 days have been to the western side of Georgia Strait. The fishing has been very consistent with most trips hooking 10 to 15 winter chinook salmon per full day outing. There has been a mix of legal and undersize fish. Locally, we have heard of some nice fish coming from the Harbour and Howe Sound as well, just not in the numbers as further out in the Strait.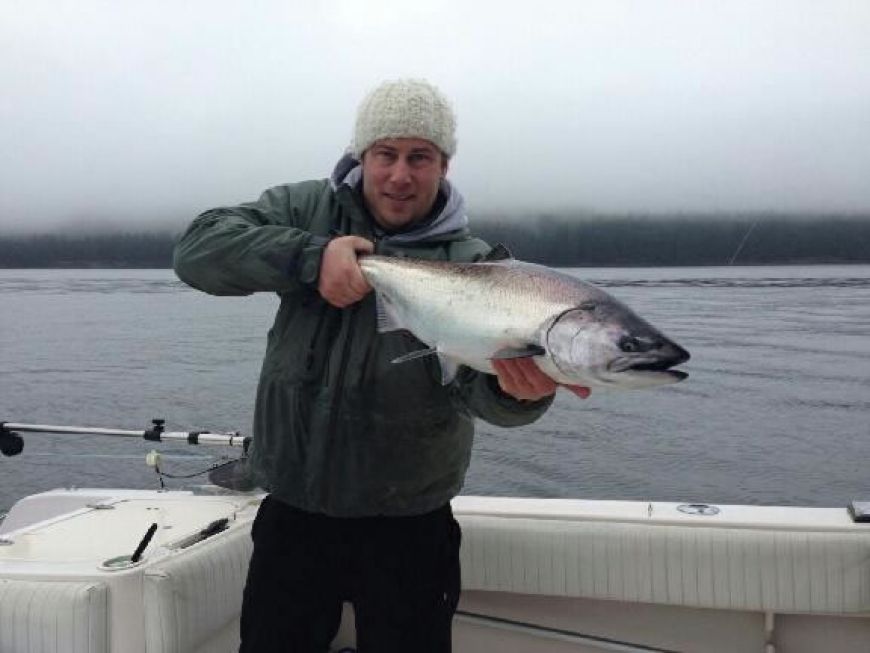 We have been primarily using spoons as per usual this time of year. Our favourites this week have been the G Force Bon Chovy and Trailhead as well as the Silver Horde Homeland Security. We have been running our favourite Guide Series Flashers. (Madi, STS, Bon Chovy, Lemon Lime) As per usual, finding bait is quite often key to find the fish. Look for sandy flats from 100 to 200 feet and keep your gear close to bottom. Check out our winter chinook special that we are running for the next couple months! With the low fuel prices we can offer some great rates on our long range trips!
Sturgeon fishing in the Lower Fraser has also been very good. There has continued to be good numbers of fish in the 3 to 5 foot range with the odd biggie to keep you on your toes! Give us a call to get out there! The weather is looking like it is going to be great coming up this week!