Vancouver Fishing Report, April 8th
Spring has definitely sprung in local Vancouver waters! Chinook salmon are in local waters in good numbers and the average size of the fish is very impressive for early April! Sturgeon fishing on the Lower Fraser has also been productive this week!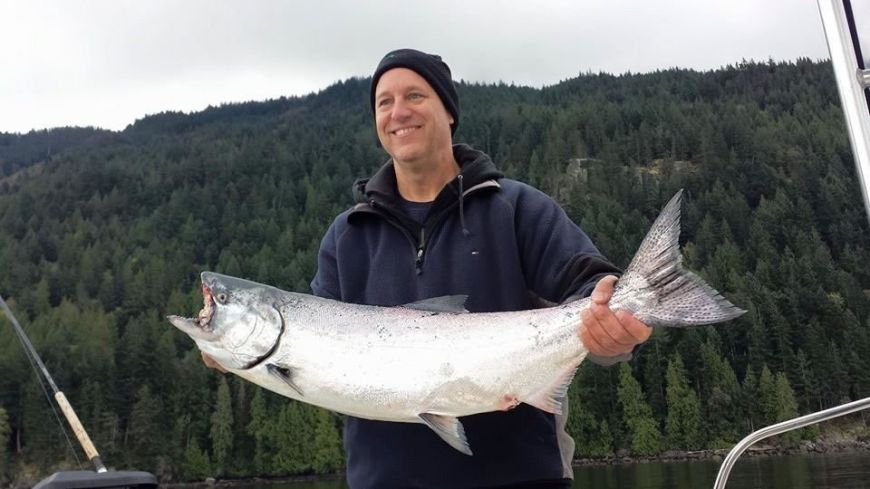 Our spring chinook fishing pattern looks like it is in full swing now. The snow melt and plankton bloom has started and the chinook salmon in local waters are cruising around in offshore waters feeding heavily on herring. There has been fish off the Hump, the QA, the Bell Buoy, Howe Sound and Vancouver Harbour. In the offshore waters off the South End of Bowen Island and Vancouver Harbour the 10 to 30 pound chinook salmon are running fairly high in the water column from 60 to 150 feet down. Productive depths change by the day so pay attention to how deep each bite is too establish a pattern. If you are offshore and start hitting fish, work that area till they stop hitting.. The best tide has the been the falling tide. The one thing that we have noticed over the last week is the frustrating abundance of Pacific Grey Cod. They are out there feeding as well, and can be a reel nuisance as you don't always see them him. Checking gear frequently has been crucial at times.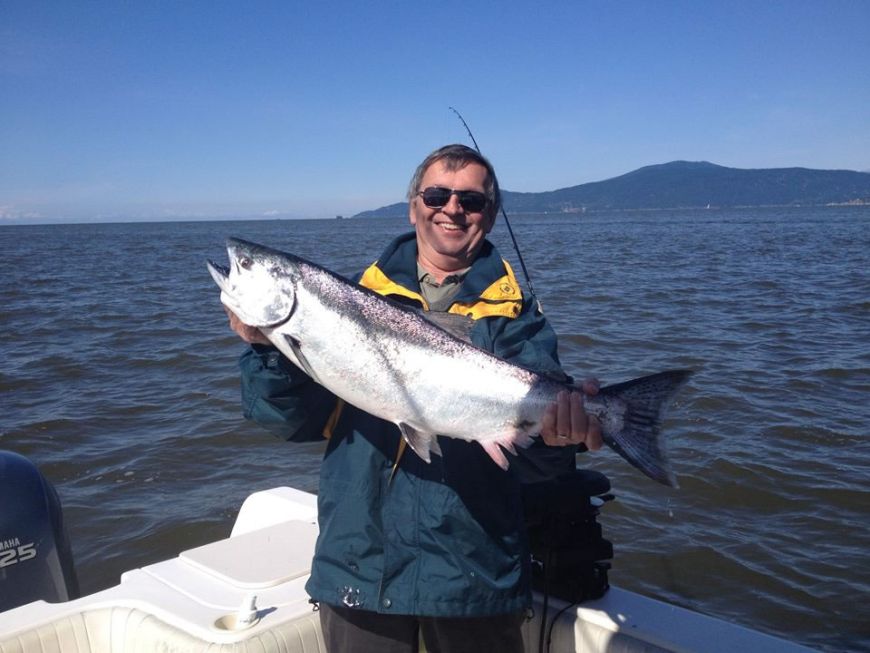 We have been running a mix of spoons, UV white hootchies and anchovies over the last week. We have been running our favourite Gibbs Delta Guide Series Flashers as usual.. (STS, Bon Chovy, Lemon Lime, Madi) We been running the Trailhead, No Bananas Force Bon Chovy G ForceSpoons as well as the Silver Horde Homeland Security, Kitchen Sink and Irish Cream. Our tackle and charter shop is open full time for the season now, so please come down for solid fishing tips and the right tackle for local waters!
Crabbing and prawning has been excellent in Vancouver waters.. We are dropping crab traps on all of our charters and prawn traps on request on our 8 and 10 hour charters... Vancouver sturgeon fishing has been solid as well this week. The river did spike with the rain last week but it has come back into shape nicely over the last few days... Our sturgeon boat is only 30 minutes from downtown Vancouver. We should have some productive sturgeon fishing for the next month or so until the snow melt really starts. With the small snow pack this year, we may be in for a tiny freshet and good fishing all the way through the spring and early summer!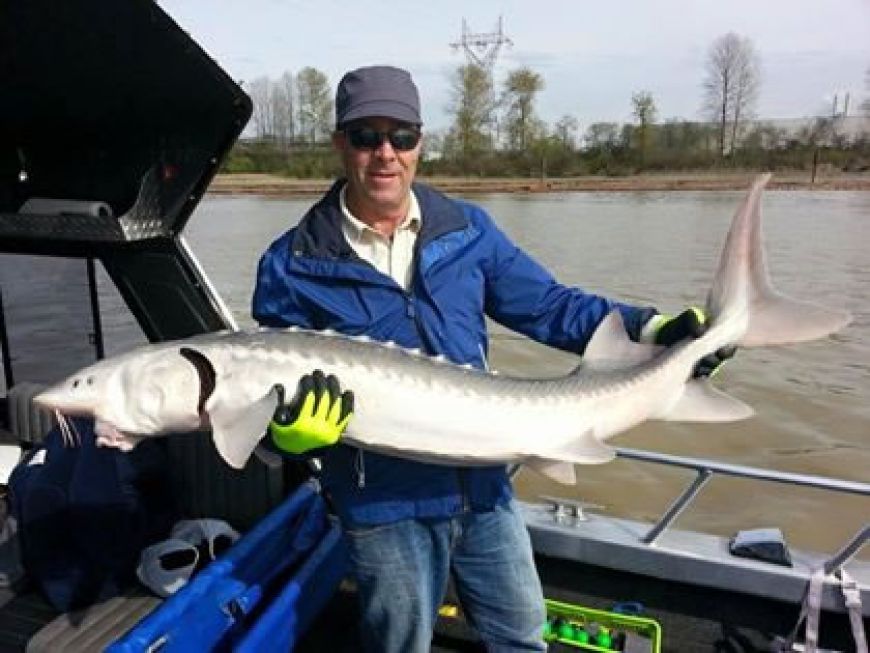 April has started with a bang and the next month is when you want to do your local chinook salmon trips! As we progress into the mid to late part of May we will shift our focus to 10 hour trips to the Gulf Islands... Give us a call if you want to head out on the water.. winter looks like its over! (not that it ever showed up anyway)

info@bonchovy.com
604 763 5460