Vancouver Fishing Report, May 25th
We are now in the middle of our spring chinook fishery in our local waters. Fishing has been productive overall, but some days you have to put your time in to get your chances!
Over the last week we have seen our Gulf Island chinook fishery slow with tough weather conditions and some very large tides. On some charters we had some solid results with 10 hook ups or more, and some trips we struggled for a few. Looking forward to this week, it looks like we have returned to mellow winds and small tidal swings. This should bode well for better activity and more consistent fishing. We have been fishing all over the eastern shoreline of Gabriola. The fish have been in tight to the structure at Thrasher, the Grande and the waterfall as well as out in the deep in 300 to 600 feet. The best thing to do is to pick an area to fish and stick with it for the day. It seems each spot has fish coming through, just have to be there at the right time.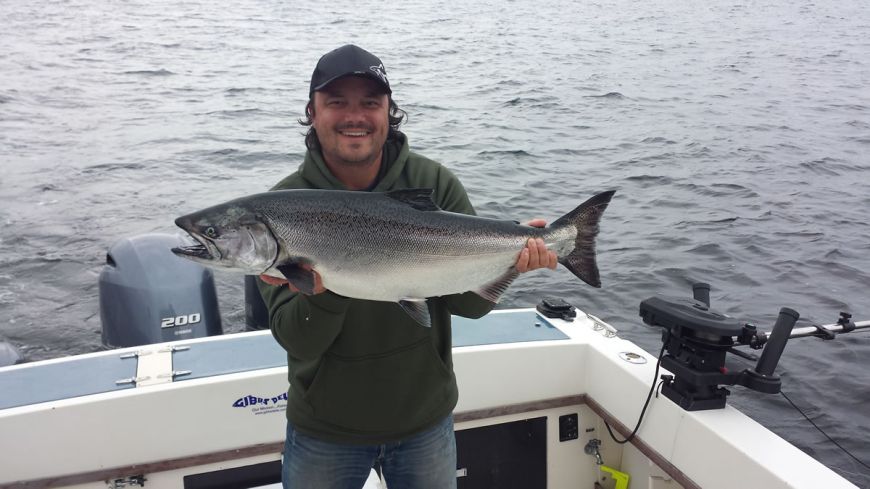 Local fishing in Vancouver has seen some decent waves of fish over the last week. There was a good bump of fish in Howe Sound near Horseshoe Bay last week with some nice fish up to 28 pounds landed. Things slowed dramatically there on the weekend though. The Hump and Cowan Point has produced some fish as well, but the consistency is here one day, gone the next. We have been running a mixture of bait, spoons and hootchies as per usual in May. For spoons, we have been having success on G Force No Bananas, Bon Chovy, and Trailhead Spoons and Silver Horde Homeland Security and Irish Cream Spoons.. Hootchie wise we have been running Yamashita Spackleback (green and chartreuse) and straight glow hootchies.. Our best flashers have been the Gibbs Delta Guide Series STS, Lemon Lime and Madi on the Gulf Island Side and the Bon Chovy on the Vancouver Side. Productive depths have been from 120 to 220 over on the Gulf Islands and 60 to 150 on the Vancouver Side. We have all the right gear for local waters in our Gibbs Delta Pro Shop on Granville Island. Please stop by for up to date Vancouver Fishing Reports and your local tackle needs!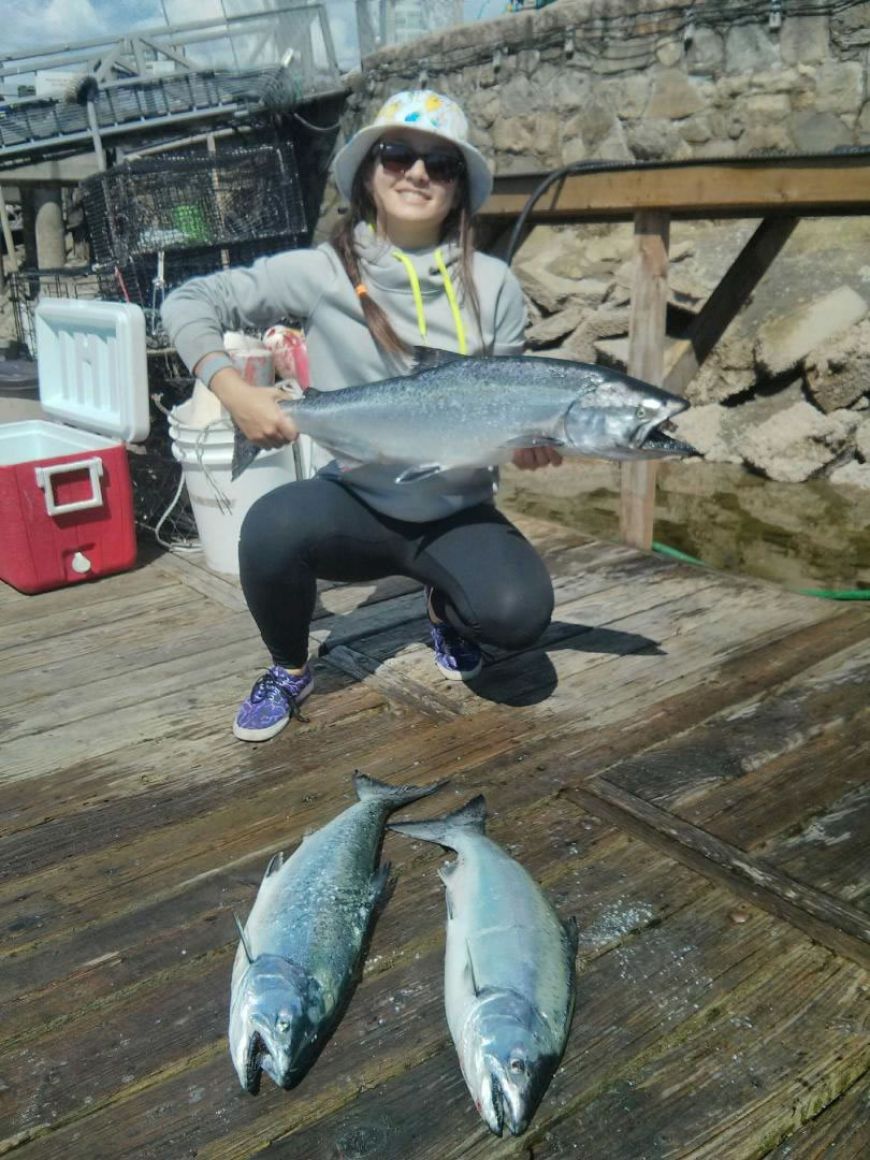 Looking forward to the coming weeks, we will be continue to focus our efforts on the far side of Georgia Strait for chinook salmon. We recommend our full day trips if you are looking for a charter as the Gulf Island's typically produce very well in late May and June. If you are looking at doing a half day trip, there will be some fish around locally as well, but it will likely be more hit and miss than our full day trips. We have not been out sturgeon fishing much this week as Luke and Eric have been on vacation. However, with the Fraser River being lower than normal this spring, it is a good bet to get out there for a trip! Our sturgeon trips depart a mere 25 minutes from downtown Vancouver! We are anticipating another solid summer of salmon and sturgeon fishing! We are expecting good returns of chinook, pinks, sockeye and coho salmon this season. Have a look at this episode of Sport Fishing Adventures that was shot with us in mid September in 2013! We look forward to lots of sunny calm days like this in the summer and fall!
604 763 5460
info@bonchovy.com