Vancouver Fishing Report, July 15th
Now that we are in mid July we are seeing the first waves of our migratory fish that are returning to our local rivers. We have had some days with very active salmon fishing and some days that we have had to work to find our bites. Sturgeon fishing has been productive in the Lower Fraser River and we have seen some big fish in the 6 to 8 foot range over the last week.

The West Vancouver shoreline has been kicking out the best numbers of coho and pink salmon over the last week. Some larger 5 to 7 pound coho have shown up in the mix over the last couple days which is nice as our late June/early July fish were quite small and averaged 2 to 3 pounds. Big waves of pinks will arrive in the next 10 days and start moving through Vancouver Harbour as they start make their way up towards Indian Arm and Howe Sound. This should make for some very active fishing in the next couple weeks along the West Vancouver shoreline and Vancouver Harbour.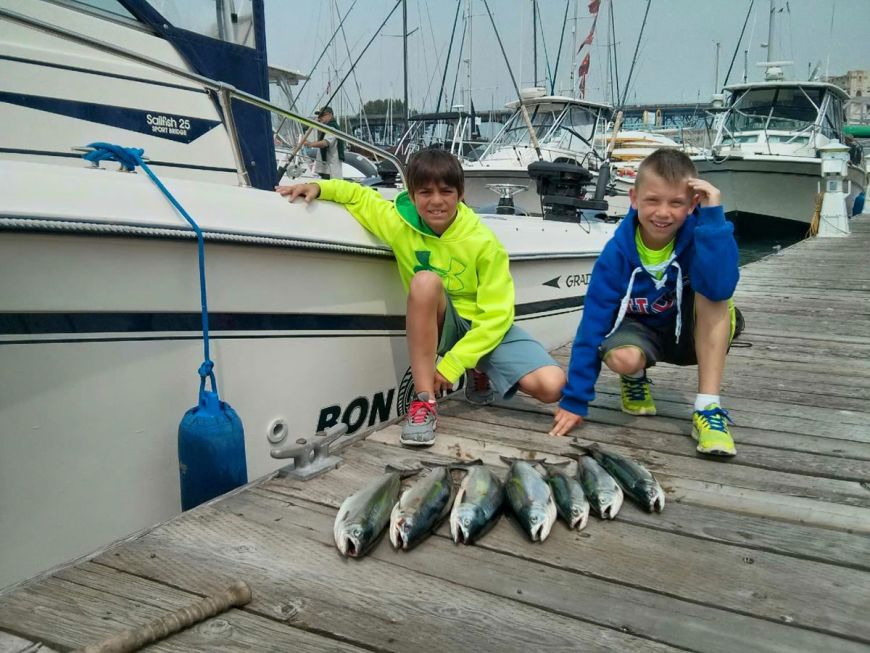 We have seen a few decent pulses of chinook salmon in local waters over the last week. On Friday and Saturday a good wave came through, and many anglers had multiple fish in the 10 to 30 pound range. Things have simmered down since this recent wave, but there will continue to be pulses of Fraser River bound chinook through July.. Chinook fishing really ramps up off the Fraser River in early August and continues well into September. The Gulf Island's have been decent as well for chinook, pinks and the odd coho. We had a few successful trips to Gabriola Island last week.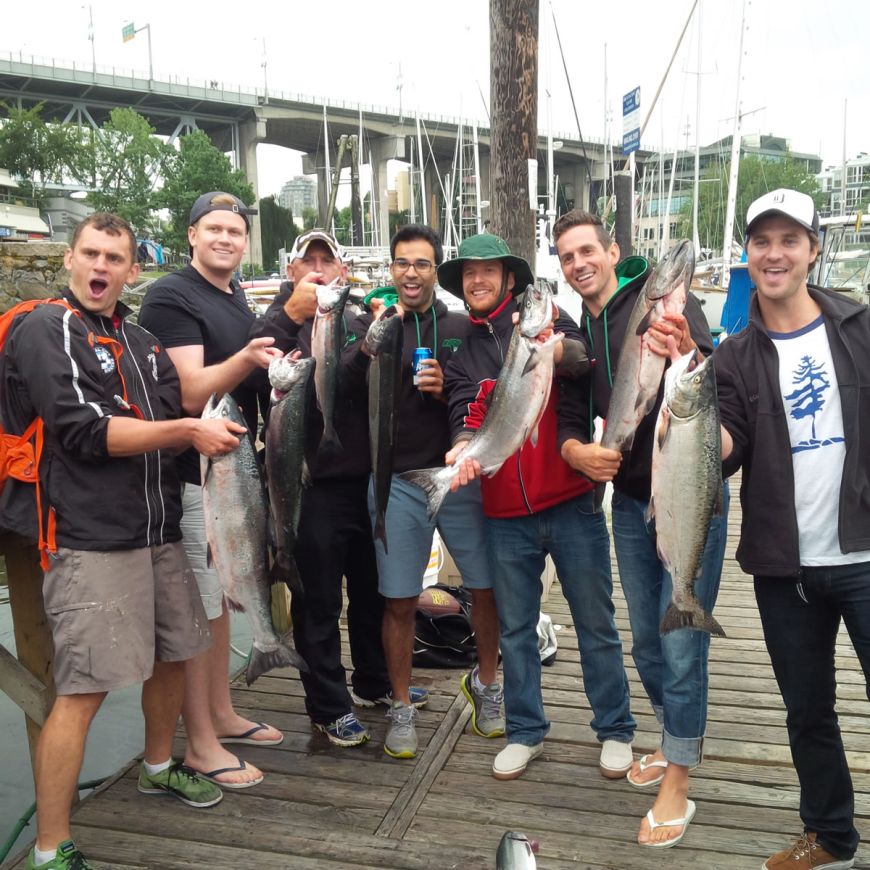 We have been having our success on a variety of different set ups over the last week.. For the West Van coho and pink salmon, we have been using Skinny G's, smaller G Force Spoons, Coho Killers, Yamashita White hootchies and anchovies. When targeting chinook, we have been using anchovies for the most part. As always, our favourite Gibbs Delta Guide Series Flashers have been working.. (Lemon Lime, STS, Bon Chovy, No Bananas, Madi). Our Gibbs Delta Pro Shop on Granville Island is stocked with all the right gear for local waters! We also sell herring and anchovies! A good charter option in the next few weeks is to head up to Howe Sound and do a light tackle trip for Pink Salmon. The Squamish bound pink salmon are starting to enter Howe Sound now and should be in fishable numbers in the next week or so.. Give us a call for more info... Here is a video from 2013 in Howe Sound when we were
casting Gibbs Minnow Jigs to a big school of pinks!
The Lower Fraser River has been producing some larger sturgeon in the 6 to 8 foot range... With the river dropping daily, the water conditions are getting quite good. The first salmon runs will be in the river soon and the sturgeon will start to feed heavily.. Our sturgeon charters are only 30 minutes from Downtown Vancouver!