Winter Chinook Salmon Update, December 16th
After a couple weeks of nasty weather, we finally made it out to chase our favourite fish of the year, winter chinook salmon! It seems like things are off to a good start and the fish are here right on schedule.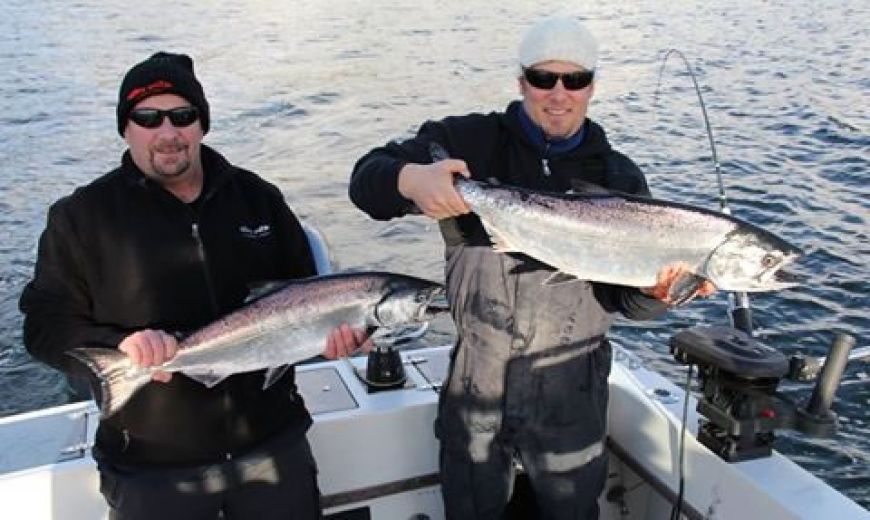 We were able to get out on Monday and Tuesday of this week and had pretty solid results on both days. On Monday we were able to hook a half dozen fish, with a mix of legal and undersize making to the boat. On Tuesday, we had a very active day hooking over a dozen fish, unfortunately the legal fish that we hooked did not make it to the boat. We focused on Howe Sound this week, but that is not the only place that have had fish. We have had reports from most of the typical winter chinook spots in the Vancouver area have had fish as well.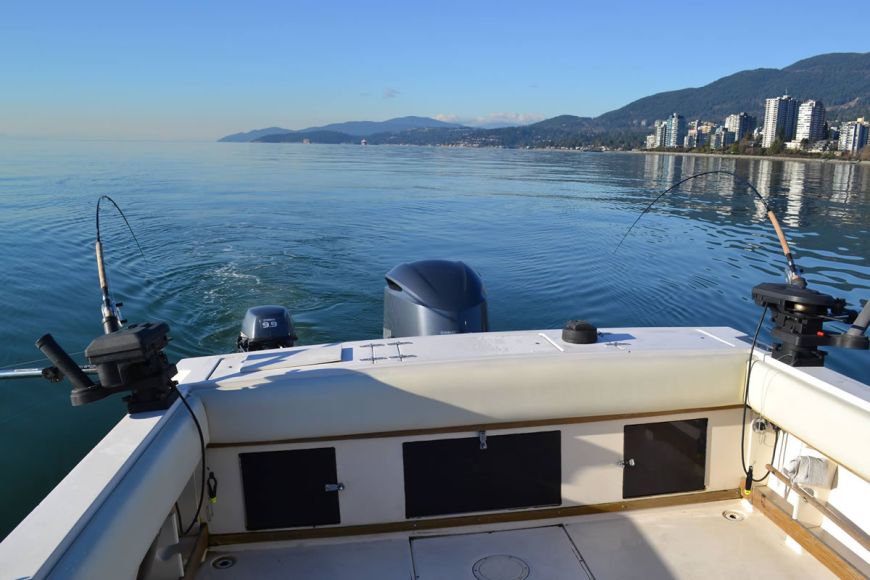 We have had our success running 3 inch Gibbs Delta G Force Spoons and Silver Horde Coho Killers. These smaller lures tend to be very productive in the winter. Any of the smaller G Force and Silver Horde spoons will work in the winter. Some of our favourites are the G Force Bon Chovy, Trailhead, No Bananas and the Silver Horde Homeland Security, Kitchen Sink and Irish Cream mostly in the 3 and 3.5 inch sizes. For flashers we have had really good results with the Guide Series Lemon Flashers this past week. (chartreuse and/or green blade)
The nice thing about fishing in the winter in the Vancouver area is that there will be fish in lots of different locations. These fish are feeding and chances are if there is bait around there will be fish around. The QB Marker, Jericho, West Vancouver, Howe Sound, the Gulf Island's are all excellent bets this time of year.
Give us a call or an email if you would like to get out on the water, early indications are looking positive for a good winter chinook season. We are open and running charters through the Christmas Holidays! Tight Lines