Vancouver Winter Salmon Fishing Report, February 10th
We are now in the middle of our winter salmon fishing season in Vancouver. There has definitely been some good pockets of fish around depending on the day. We have had our most consistent fishing in Howe Sound over the last couple weeks.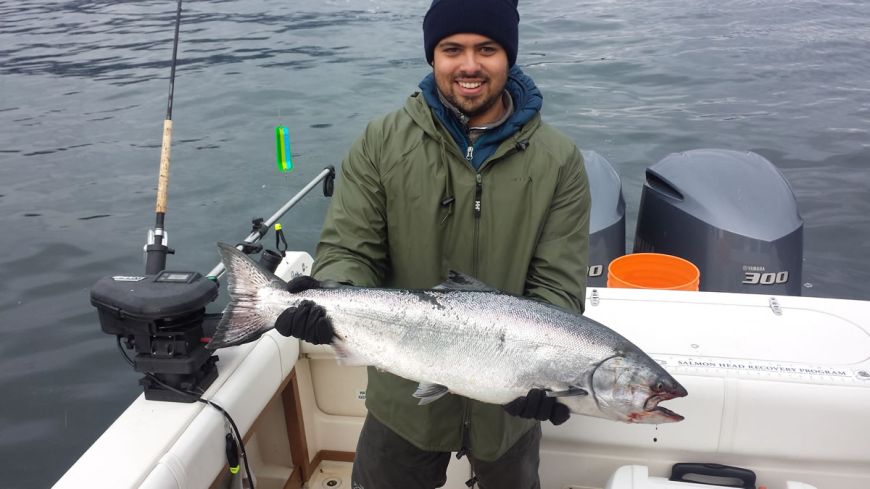 We have been out frequently in recent weeks and we have put time in working Howe Sound, Vancouver Harbour, and the Gulf Island's. We have been averaging 4 to 8 hook ups a trip, but have had a couple trips where we have hooked quite a few more than that. The fish have been a mix of legal and undersize fish. Howe Sound has been most consistent depending on the weather.
Vancouver Harbour has had fish, they just seem to be mostly on smaller side. We did make one trip over to Galiano Island this week and it was disappointing as there were lots of big sea hungry sea lions interfering with the fishing. If the sea lions were not so problematic, fishing would of likely been much better as there was lots of bait and seemed to be a few fish around.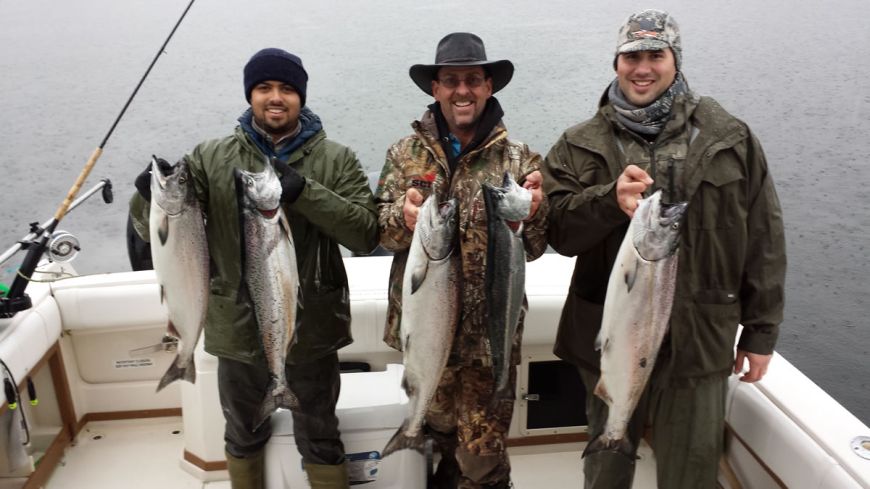 February and March are typically strong months for winter chinook fishing in local waters. Howe Sound and Vancouver Harbour are typically where most of the fish will be found locally. The Gulf Isalnd's quite often slow down this month.
We have been running primarily smaller Gibbs Delta G Force Spoons (Bon Chovy, Trailhead, No Bananas) and Skinny G's (Outfitter has been very good). We have had good reports with people having success with Ryhs Davis Big Bite Anchovy. We have been sticking to our green and chartreuse flashers as usual and we are not switching things up to much. We have been running the Guide Series Lemon Limes, Bon Chovy, and STS Flashers.
Crabbing and prawning have been productive in English Bay and Howe Sound. Late winter and spring are typically some of the best times to set traps for crabs and prawns as there is not much recreational pressure and zero commercial pressure.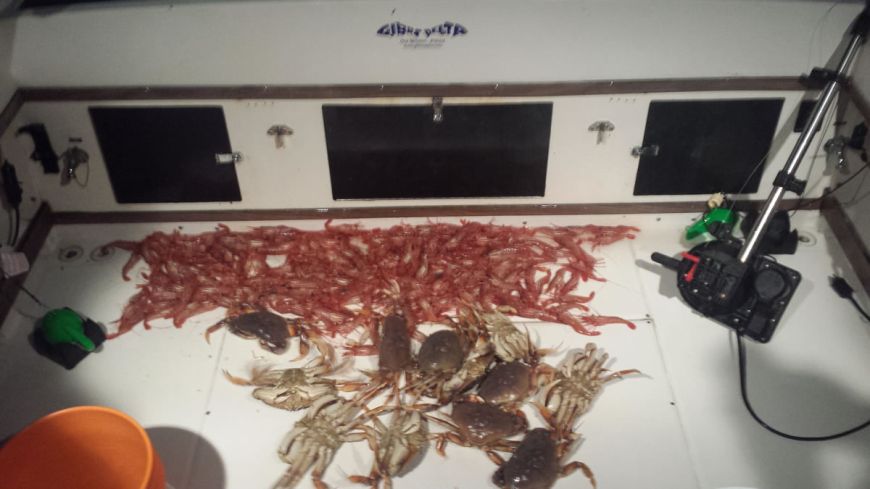 If you are looking at getting out on the water to do a winter charter, please have a look at this link. We are running a great charter special from now until the end of March! This is a great way to get a full day trip for a great price. Salmon fishing, prawning and crabbing all on the same trip!
http://www.bonchovy.com/blog/2016/01/winter-chinook-salmon-charter-special/
Tight Lines!
www.bonchovy.com
604 763 5460
info@bonchovy.com