Spring Break Fishing Report, March 16
It has been another very consistent stretch of fishing over the last couple weeks. Most of our trips have been seeing good action with 6 to 10 hook ups an outing being pretty standard. The fish have been a mix of legal and undersize.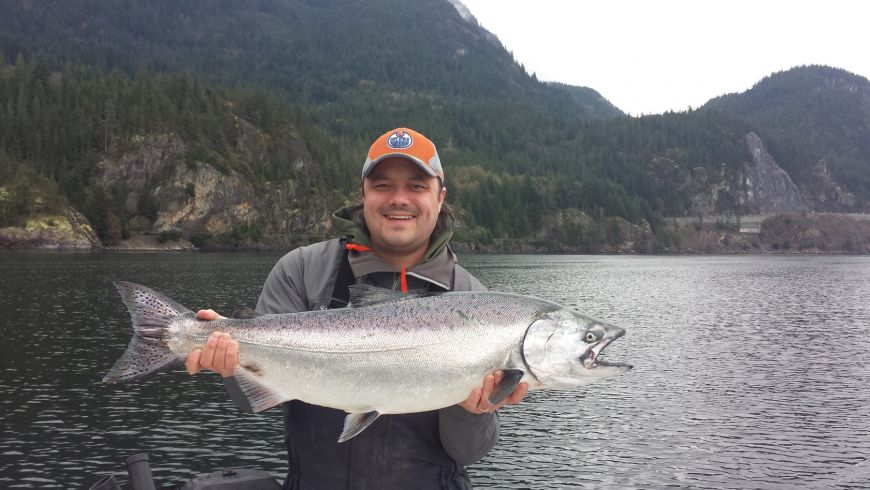 We have seen some larger chinook over the last couple weeks with some very nice fish in the 15 to 20 pound range being landed. We have been spending most of our time in Howe Sound, but it is that time of year where these feeding chinook will also start to push out to the deeper waters. We have already seen some decent numbers of fish off the Mile Markers, Bell Buoy and in the Freighters.
Most of the fish have been close to bottom, but they are and will start to suspend more and more by the day. It is often time to start fishing a little shallower once we see the first plankton bloom of the year. There should be the odd early fish off the South End of Bowen Island (the Hump, QA etc) by now and we can look for things to really get going in the first couple weeks of year. Last year the fishery off South End of Bowen was very good by April 5th. We will see what happens this year.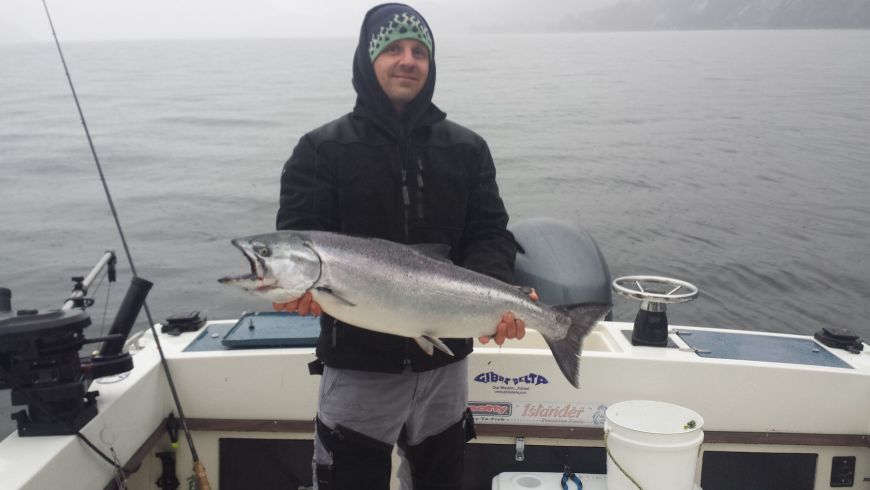 We have been running spoons and anchovies in teaser heads over the last couple weeks. We have really done well on Gibbs Delta Skinny G's recently. In particular we have been running the Outfitter, Bon Chovy and No Banana's Skinny G's. Rhys Davis teaser heads with glow/chartreuse/green colours have been our favourites when running bait. As usual our favourite Guide Series Flashers have been working for us. (STS, Bon Chovy, Lemon Lime) Our tackle/charter shop is open most days on Granville Island. Please stop by for the right gear for local waters and up to minute fishing reports.
Springtime is basically here and we should be in for a great spring fishery in Vancouver. This past winter was arguably the best we have seen for overall numbers of chinook in recent years. We should see fish really start to gather in coming weeks off the South End of Bowen Island and the outer reaches of Vancouver Harbour very soon. It should be interesting to see what happens!
Give us a call if you would like to get out on the water! Tight lines
info@bonchovy.com