Vancouver Saltwater Fishing Update, April 7, 2016
After a lull in the good action we enjoyed in March, the local fishery is starting to bounce back with the first fish starting to show off the South End of Bowen Island (The Hump) over the last couple days! Hopefully things will light up this week.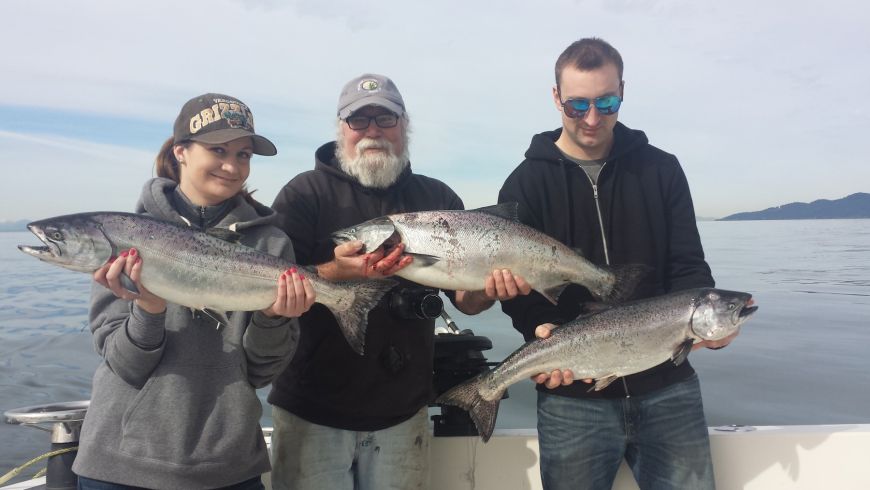 As usual in our Springtime fishery in Vancouver, covering water is often key in order to find fish. The nice thing in April and May is once you find the fish, the action can often be pretty explosive as these fish are feeding quite heavily. Pay attention to your sounder and the strength of the tide/current. The fish will feed when the current is not terribly strong. These spring time chinook are typically found off the South End of Bowen anywhere from the shoreline out 6 to 8 miles into the Strait. Sometimes they are all the way across to the Gulf Islands in April. (though the Gulf Island's usually light up around May 1st) Things are just starting out there in the deep water and with some luck we should have an excellent fishery over the next 6 to 8 weeks. We had a great winter fishery, so this should transition into a great fishery this spring as it is largely the same fish as in the winter, just in a different location.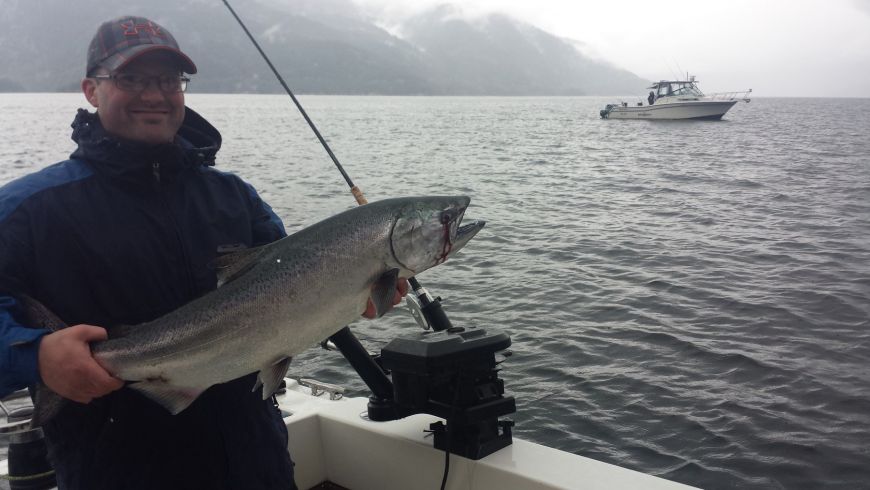 Now is the time of year to start we start running a bit more bait and hootchies in addition to our spoons. We usually run 4 rods and mix things up a bit to find the depth the fish are feeding and biting at. Usually the fish will be between 75 to 150 feet, but there are years where we get them as shallow as 40 feet and as deep as 180 feet. Good bets for spoons are the G Force No Bananas, Bon Chovy, Trailhead and Outfitter. Skinny G's will also work in the same patterns. Glow Yamashita hootchies like the Blood and Bones, Chartreuse and Green Spackleback, and the plain glow are good ideas as well. The Guide Series Flashers will also be key in the murky water with the UV and Glow really making a difference.
Sturgeon fishing has been very good in the Lower Fraser and will likely continue in coming weeks. Most fish have been in the 3 to 6 range, but there is always a chance for a monster! We are offering trips in the Lower Fraser River near Vancouver and also departures out of Mission!
Gives us a call to get out on the water, April is typically a great month to fish in Vancouver!
Tight lines!