Late May Fishing Update
It has been a very interesting couple of weeks in local waters! The fishing in local waters, especially in Howe Sound has been better than expected for this time of year on most days. The Gulf Island's has seen some great days and some days where you have to work for them.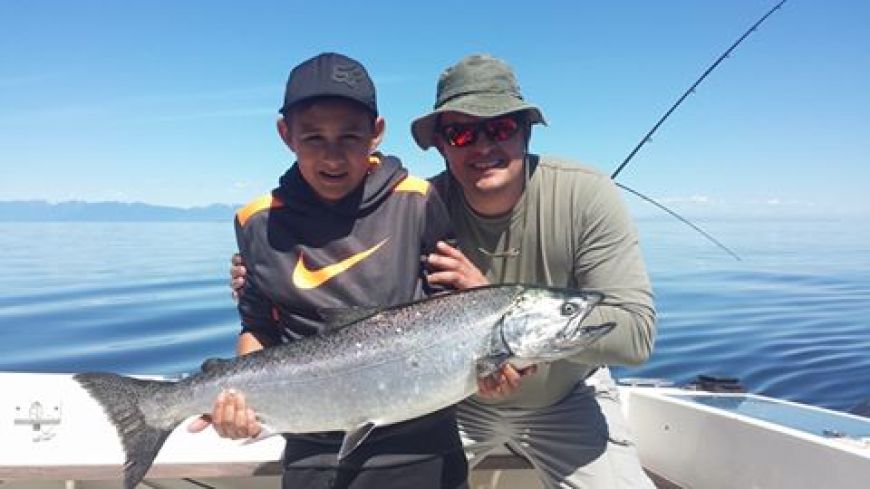 We have covered a lot of of water over the last couple weeks. As per normal this time of year, we have been running over to the Gulf Island's on a good portion of our full day trips. We have been spending most of our time off the eastern shoreline of Gabriola Island. Thrasher Rock, the Grande, the Waterfall have all seen some good fishing depending on the day. We have not spent too much time fishing out in the deep water like we often do in May. Most of our success has come fairly close to shore and on the structure. Most of the fish have been in the 8 to 20 pound range and have been found pretty close to bottom. In local Vancouver waters Hole in the Wall, Cowan Point, Seymour Bay, Cape Roger Curtis, and the Bell Buoy, have seen some good days. The Hump fishery has not really materialized this year. It seems the fish have stayed closer to structure this spring and it is unlikely that things will change too much. The fish are moving around quite a bit and some days it pays off to move around and some days it pays off to stick, stay and make it pay.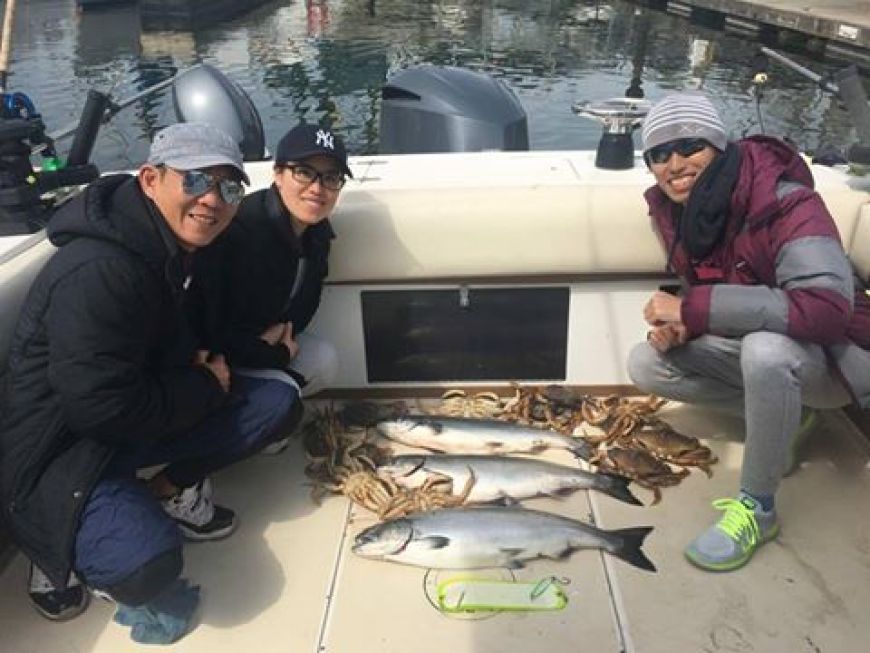 We have not been running too much bait as of late. We have found spoons to be pretty darn consistent. We have been running a variety of Skinny G, G Force and Silver Horde Spoons. Our favourite Skinny G's have been the Bon Chovy and Outfitter. Our most productive G Force Spoons have been the Trailhead and the Bon Chovy. Silver Horde spoons that have been working well have been the Irish Cream, Killy Mcgee, and the Herring Aide. On the Gulf Island side, hootchies have taken there share of fish as well. Yamashita Spackleback hootchies in Chartreuse, blue and green have all worked well. We have been running our gear behind Guide Series Flashers. (STS,Lemon Lime, Madi, Bon Chovy, and the new Homeland). We have lots of bait and gear in stock at our charter and tackle shop on Granville Island. If you are looking for the right gear for local waters, please stop by!
Sturgeon fishing has slowed in recent weeks with the warm weather and higher water conditions. With the low snowpack this year, the Fraser River will get back into good fishing shape in early summer and sturgeon fishing will pick back up!
We are pretty optimistic that we will have a good Coho salmon fishery starting in late June in Vancouver Harbour. As mentioned in previous reports there have been quite a few early ones around off the South End of Bowen Island and we have seen a few in the outer reaches of Vancouver Harbour already. Only time will tell, but things look good so far.
Give us a call or an email if you are looking to arrange a charter!
Tight Lines!