Vancouver Fishing Charter Report-Late May 2018
For the most part, local anglers and charter guests have been spoiled by some excellent chinook fishing over the last month. Things have slowed in local waters over the last week, but the Gulf Island's have continued to produce very well. With a mellower tide set coming up this week, local fishing hopefully perk back up.
For the most part, the most consistent activity locally over the last couple weeks has been from Cowan Point up to Cape Roger Curtis along the South End of Bowen Island. Most boats are concentrating their efforts in 200 to 400 feet of water doing long tacks back and forth. There has been lots of bait showing and it seems to be a mixture of medium sized herring and anchovies. Most fish have been coming reasonably deep between 80 and 150 feet on the downrigger. Bigger 4.0 spoons have been working best for us recently with the Silver Horde Homeland Security, Herring Aide, Irish Cream and the G Force Bon Chovy, Trailhead and Outfitter being our favourites.
The Gulf Island's have been excellent on most days in recent weeks. We have spent most of our time off the Eastern shoreline of Gabriola Island, but good reports have been coming from Galiano Island up to Nanaimo. The fish on the far side of the Strait have been a little deeper and productive depths have been from 90 to 200 feet on the downriggers. Hootchies seem to the best bet over there for most boats. Our favourite Gulf Island hootchie is the Yamashita Green or Chartreuse Spackleback. This hootchie paired up with a Gibbs Delta Lemon Lime or Bon Chovy Flasher is a deadly combo over there.
As we progress into late May and June we are anticipating that the fishing will continue to be productive along the surfline from Passage Island up to Gibsons. Over the last couple years, the fishing has remained productive for chinook in Vancouver area waters well into June, we are hoping for a repeat performance. We like to recommend the longer 8 and 10 hour trips in May and June. We often run a little further this time of year and the longer days often pay off. We often cross to the Gulf Island's on our 10 hour trips in May, June and July if the weather and fishing reports are favourable.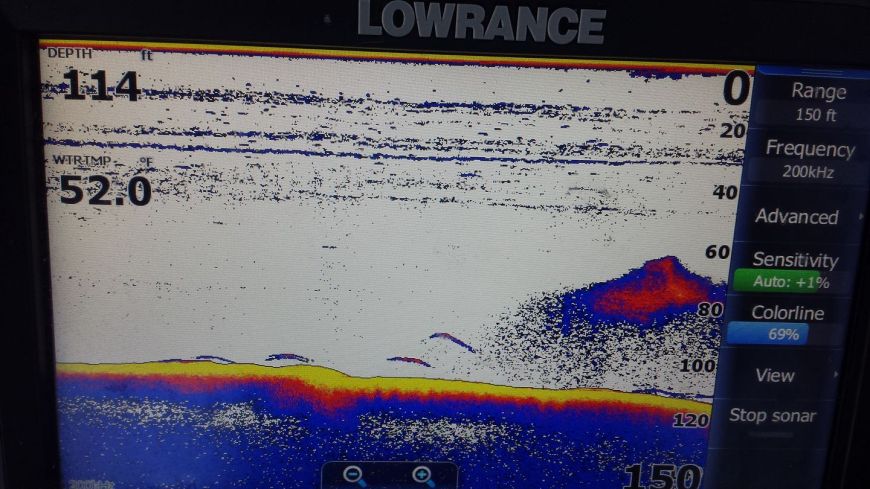 We have stopped prawning as of early May now that the commercial season has started. This past winter and spring was the best prawning we have seen in quite a few years. We are hoping that next winter and spring are just as good! Crabbing has been ok in Vancouver Harbour and we will be dropping traps for another few weeks until the commercial season opens up.
-------------------------SANDY COVE NET PEN PROJECT--------------------------------

It is that time of year again! Our Sandy Cove Chinook sea pen project is up and running. There are 1110,000 hatchery chinook salmon in the for the next 3 weeks. They will be there to acclimatize to the ocean environment under safe and stable conditions. The beauty of this project is the survival rates are substantially higher than conventional in river releases. These chinook are of Harrison River origin and are a very important food source to the Southern Resident Killer Whales. These chinook also support first nation, commercial and recreational fisheries. As local fisherman and charter operators we have been succesfully catching these net pen chinook in our winter, spring, summer and fall fisheries! This project has been made posssible by years of dedication by the Vancouver Sport Fishing Guides Association under the leadership of Phil Grassi. We have had lots of help and support from the Capilano Hatchery and its wonderful stagg. We are excited to feed and watch these little guys grow over the next few weeks! They will then be released into English Bay and return to Capilano River. We look forward to catching a few along the way! It is projects like this that are having big impacts on local chinook populations!