The Fishing

Vancouver BC is fortunate to have year round opportunities for salmon and seasonal opportunities for bottom fish.
The close proximity of the Fraser River, one of the world's richest salmon rivers, translates into an abundance of salmon throughout the year. Along with local stocks, there are waves of feeding and migrating salmon that pass by our doorstep on any given day of the year. We fish effectively for all five species of salmon in local waters depending on run timing.


Winter Fishing:
Believe it our not, fishing in Vancouver in the winter months is some of our most consistent and is our favourite fishery of the year. Between the months of November and March, our Vancouver fishing trips successfully target feeder chinook salmon in the 5 to 20 pound range. These fish are some of the best eating of the year and our winter fishery takes us to some of the most beautiful areas on the British Columbia Coast. In addition to the salmon fishing, the harvesting of spot prawns and dungeness crabs in the winter months is typically quite productive.

Spring Fishing:
Longer days and warmer temps get things going in our open water fisheries in the Strait of Georgia. During April, May, and June we spend the majority of our time chasing chinook salmon in the Strait of Georgia and the Eastern Shorelines of the Gulf Island's. Ling Cod and Rockfish are available on our longer 10 hour day trips after the May 1st if weather permits. Dungeness crabbing is very good up until early June and prawning is good until late April.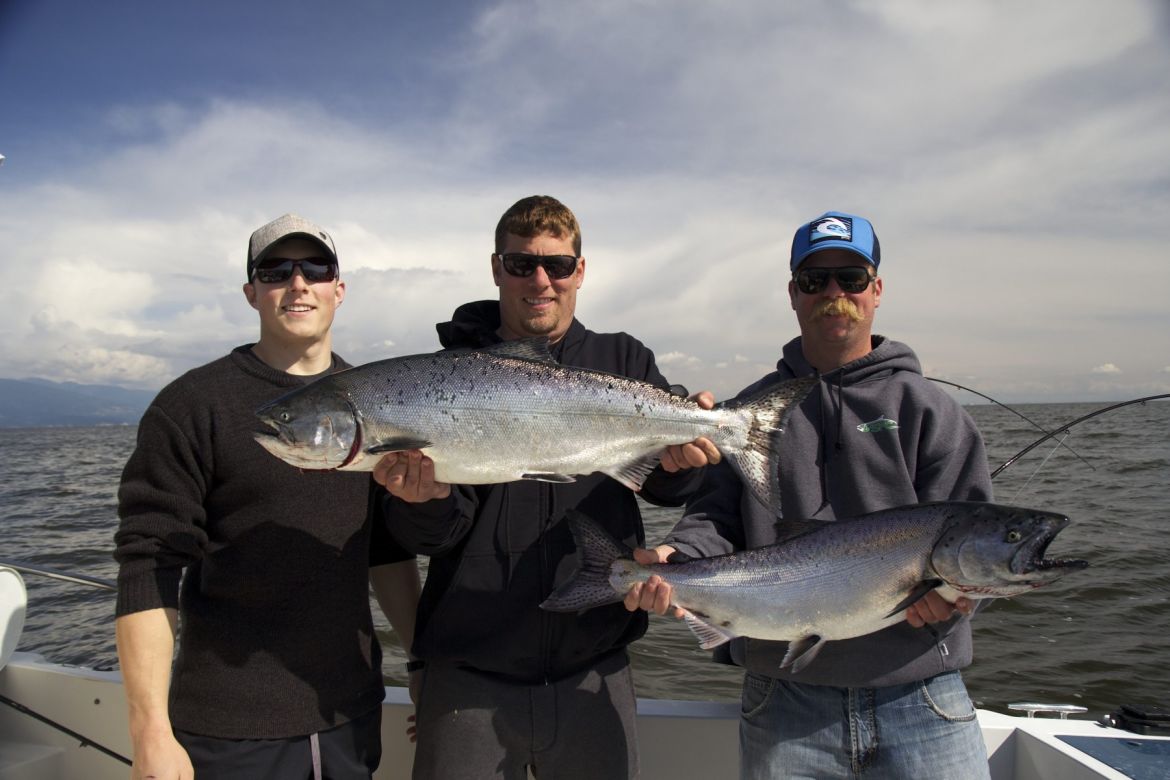 Summer Fishing in Vancouver:
Long, warm and often sunny days are common in our summer salmon fishery. Summer is a time of variety and depending on the month and the year, you can encounter multiple species while salmon fishing in Vancouver. We have chinook and coho salmon available all summer long. Sockeye salmon are in local waters in August and September and retention is subject to Department of Fisheries openings. We are expecting a very large sockeye salmon run in 2018. Pink salmon are available every odd year (2017, 2019) and are in local waters in July, August, and September.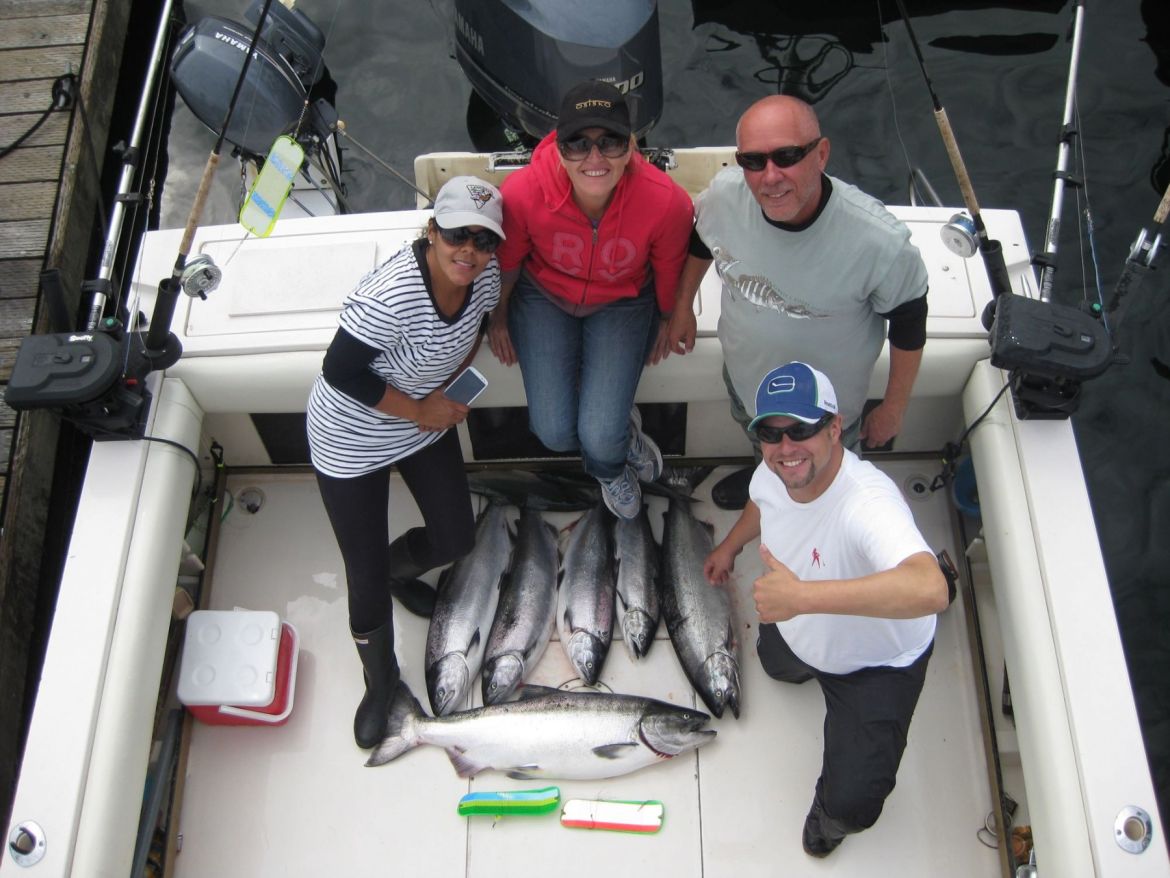 Fall Fishing:
In the fall we spend the majority of our time targeting returning salmon to the Fraser and Capilano River's. We have good success trolling off the Mouth's of these productive rivers for Big Chinook Salmon, Coho Salmon and Chum Salmon in September and into mid October. Our biggest chinook salmon of the of the year are caught on our Vancouver fishing trips in September and the first couple weeks of October. As we move into late October and November our focus shifts to targeting the first winter "feeder chinook" of the year in Howe Sound.