Gulf Islands Fishing Package
The Gulf Islands fishing package combines consistent fishing in Georgia Strait with beautiful West Coast waterfront accommodation.

Departing downtown Vancouver our sport fish vessels leave the skyscrapers behind and travel to Gabriola or Bowen Island. This package includes accommodation at a seaside private cabin and 10 hours of fully guided salmon and bottom fishing per day. In season, crab traps and spot prawn traps are also dropped.
We have teamed up with Union Steamship Marine Resort to pair up great fishing with great accommodation. Have a look at the cabin options!
www.unionsteamshipmarina.com/accommodations-2/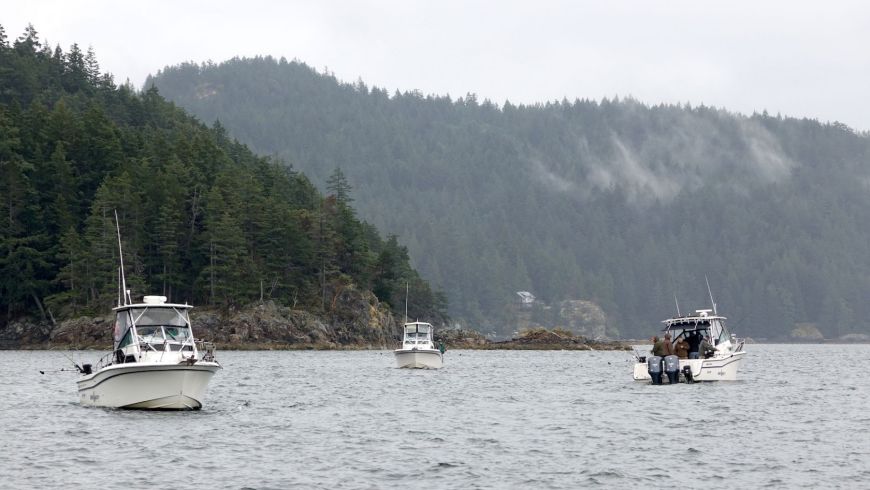 From our dock location we are quickly able to leave the city behind and set out for some great fishing, scenery, and accommodation! There is no additional travel time like there is with most British Columbia fishing vacations! Our fishing packages are very flexible and we offer quick and convenient overnight packages and multi day packages. We have a few different fully contained accommodation options that are perfect for small groups or bigger groups of 15 or more. These packages are very popular for convenient corporate getaways and stag weekends! There is variety of different restaurants and shop minutes away from the accommodation.

Rates
Number
of Guests
1 Night
2 Days Fishing
2 Nights
2 Days Fishing
2 Nights
3 Days Fishing
3 Nights
4 Days Fishing
5 people
$ 1500
$ 1700
$ 2100
$ 2500
4 people
$ 1500
$ 1700
$ 2100
$ 2500
3 people
$ 1900
$ 2100
$ 2300
$ 3000
2 people
$ 2250
$ 2500
$ 3500
$ 4300
1 person
$ 4500
$ 5000
$ 7000
$ 8600
Prices are listed per person, in Canadian dollars