Vancouver Fishing Report, October 17th
After a couple fantastic months of chinook salmon fishing, things are definitely starting to slow down in local Vancouver waters. There are still some late coho, chum and chinook around, but it is pretty safe to say that most of the good salmon fishing is now behind us. Sturgeon fishing in the Lower Fraser River is a different story! Fishing has continued to be very productive and will continue to be a good bet for the next 6 to 8 weeks!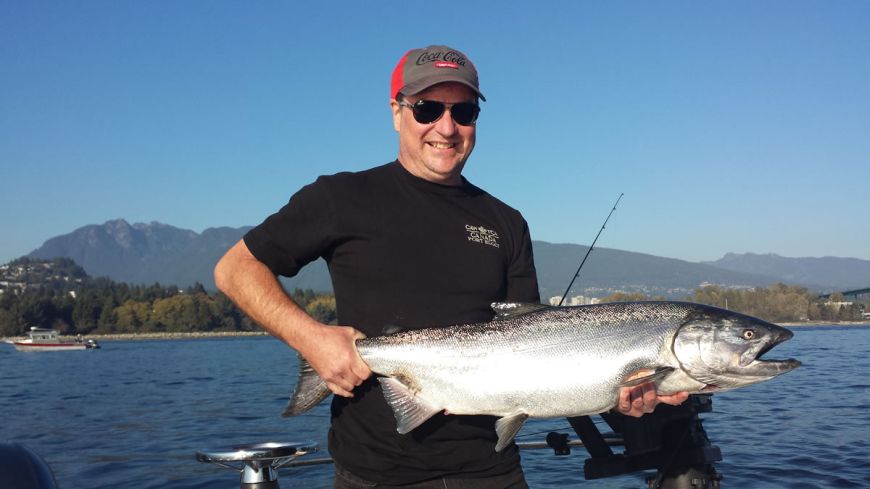 As per usual in October, we spent a lot of time fishing the flood tide off the Mouth of the Capilano River. There were some good days in the first 10 days of October, but things have really slowed down this week. There will be likely be a few late Chinook and Coho off the Capilano River Mouth for the next week or so, but you may have to put a lot of time in to get a fish or two!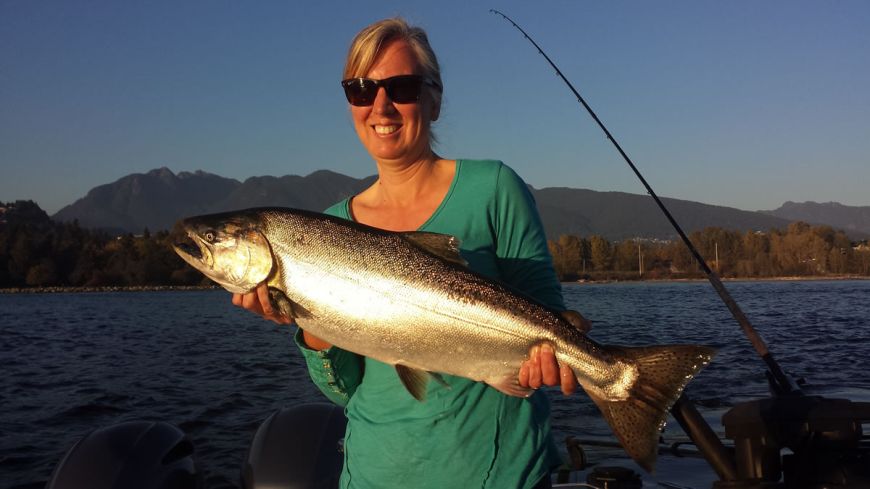 There has been some decent waves of coho and chum salmon off the Mouth of the Fraser River over the last week. Most of the action has been off Sandheads and in Crab Pot Bay. We have not had many reports from the North Arm or T 10. There has been a mix of wild and hatchery coho. Remember, only hatchery coho salmon may be retained. Coho and chum salmon will continue to enter the Fraser River for the next month, but we are likely in the last stretch of fishable numbers off the Mouth.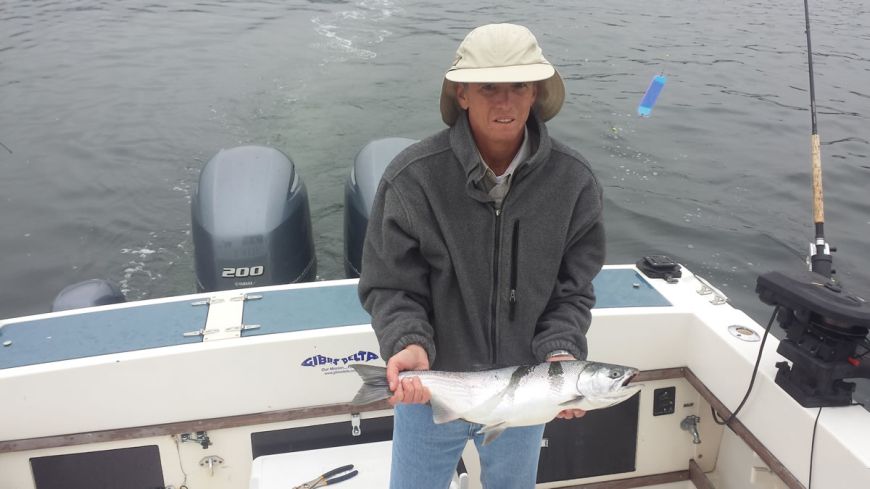 We have been running primarily anchovies for the late run chinook salmon and a mixture of anchovies, Glow Yamashita hootchies and small G Force and Silver Horde spoons for coho. As always, our favourite Gibbs Delta Guide Series Flashers have been working well. (STS, Bon Chovy, Madi, an Lemon Lime) Sturgeon fishing has been very good in the Lower Fraser River. October and November are excellent months to target big sturgeon as they are actively feeding on the dying and spawning salmon in river. Our sturgeon charters are only 30 minutes from downtown Vancouver..!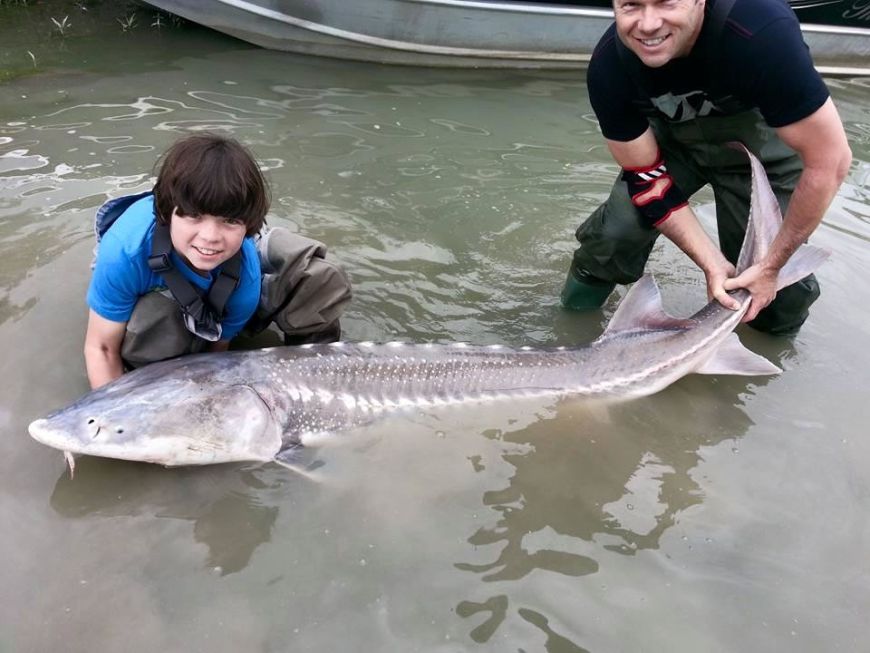 Our winter chinook salmon fishery is now in the not too distant future! The first winter chinook will start to show in late October and November in local waters. The fishery is pretty hit or miss until things really get going in the middle of December. This is one of our favourite fisheries of the year and is typically productive all winter long. Check out this video that we did last winter, we are looking forward to more days like this one this coming year!
Our charter and tackle shop is open most days throughout the fall and winter. Please stop by if you are looking for the right gear and great advice for local waters!
Tight lines!
604 763 5460