Vancouver Fishing Report, May 02,16
Been an interesting couple weeks with quite a few different areas producing some nice chinook up to 25 pounds. Some tides are better than others, but most days we are seeing consistent results.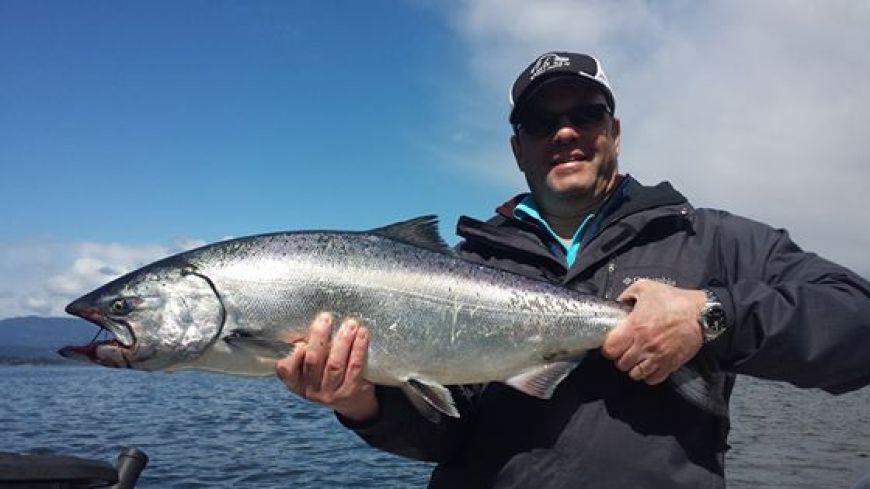 We have covered lots of water in recent weeks. The nice thing about this time of year is there is so many areas that hold feeding chinook salmon. Howe Sound, Vancouver Harbour, the Hump, QA marker, the Bell Boy and the Gulf Island's have all seen good action from day to day. Having a good quality sounder sure helps this time of year as it is always helpful to mark bait and individual salmon. On the Vancouver side we have found that the 75 to 120 foot range seems to be the most consistent. Over on the Gulf Islands 140 to 200 feet has been productive.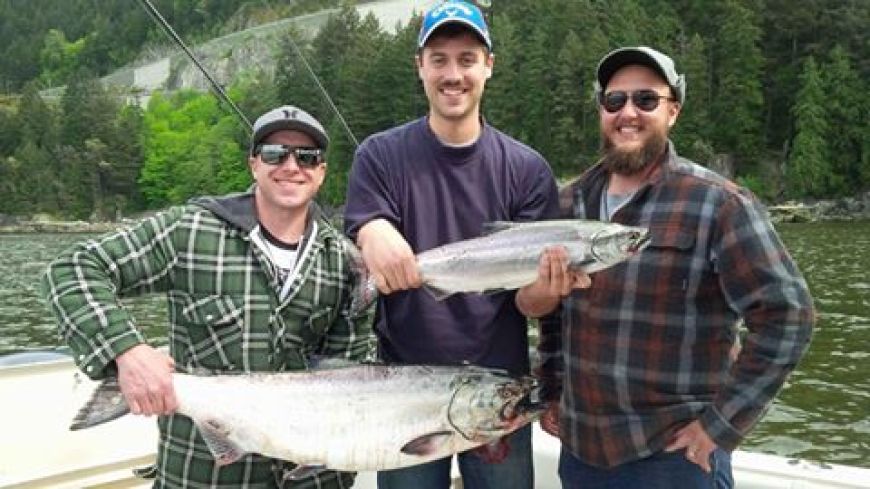 We made our first trip over to the Gulf Island on the weekend and we had pretty good results. Both boats hooked around 10 chinook salmon each, with one boating landing 4 legal and the other landing 3 legal chinook. Our Gulf Island fishery typically gets going over the next 10 days and will likely be a very good bet for a full day trip in coming weeks. This fishery peaks through May and June and can often last well into July. As we progress into the spring we will likely be spending LOTS of time over on that side of Georgia Strait as it usually provides an excellent spring chinook fishery.
We have been having most of our success on spoons recently. It has been pretty hard to beat Skinny G's this spring on most days. We have been having of a lot of luck with the Outfitter, Bon Chovy, and Irish Cream Skinny G's. Paired up with Guide Series Flashers (STS, Bon Chovy, Lemon Lime, No Bananas) it has been pretty hard to go wrong. G Force and Silver Horde spoons in the green/chartreuse colour patterns are always a good bet as well. On our first trip to the Gulf Island's on the weekend the Yamashita Spackleback hootchie in chartreuse was also a good producer. We have lots of Skinny G's in stock at our charter/tackle shop on Granville Island.
The numbers of coho salmon in the lower Georgia Strait so far this spring has been very impressive. I can only remember a few years in the last 15 or so years we have seen coho so early in local waters. This bodes VERY well for our summer coho fishery in Vancouver Harbour. Only time will tell but we are very optimistic that we will see a good coho return.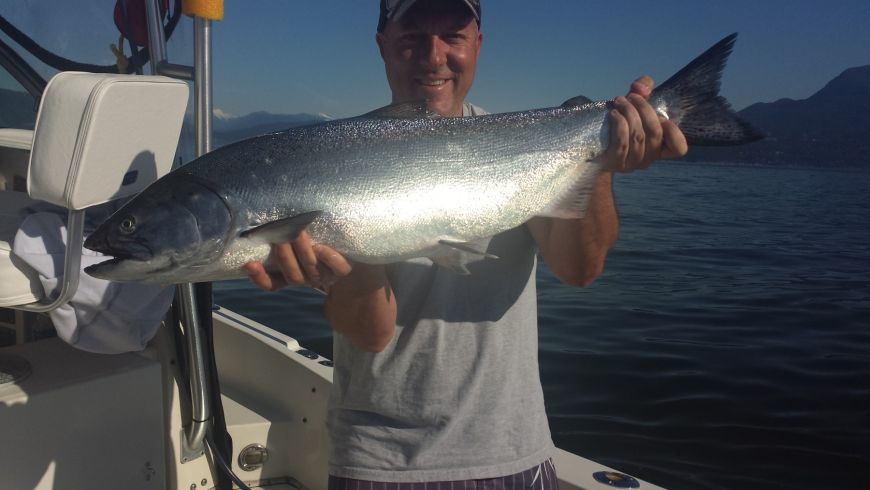 Sturgeon fishing has still been productive on the Fraser River despite the rising water levels. There is opportunity in May and June to get into some nice fish, just have to work a little harder for them. Sturgeon fishing will improve in early July once the Fraser River starts to drop. We offer trips close to Vancouver and up in Mission!
Now is a great time for a Gulf Island Overnight Trip! Have a look at our Fishing Packages for some convenient options.
bonchovy.com/site/fishing-packages.html
Give us a call or an email to book a trip!
TIGHT LINES!