July 14 Fishing Update for Vancouver
Our local fishery has definitely been quite a bit tougher than we would have liked to see for this time of year! We have been scratching locally for the odd hatchery coho and the odd chinook in Vancouver Harbour and Howe Sound. On a more positive note, we have had some good days over on the far side of the Strait on our longer day trips with some nice chinook and coho salmon being caught.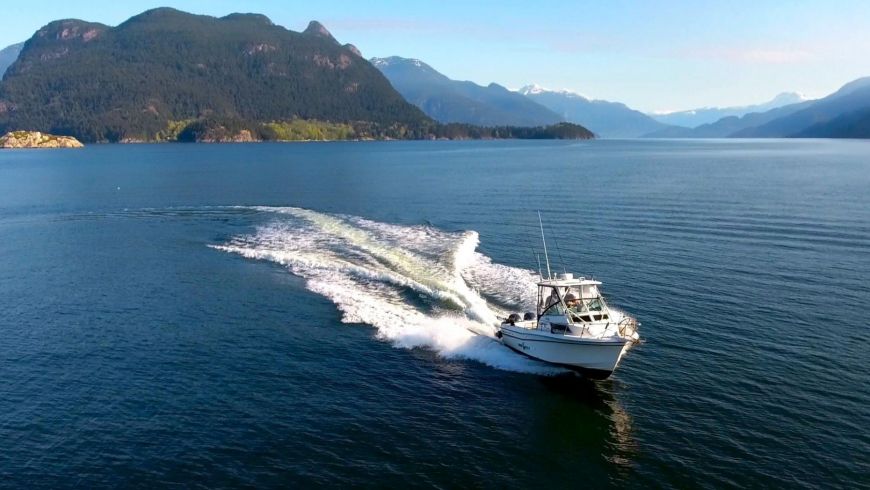 Typically in early July, we start to focus our efforts fishing the West Vancouver shoreline for coho salmon that are bound for the hatchery in Capilano RIver. This fishery usually keeps us entertained this time of year with good action on 3 to 7 pound coho and the possibility of a big chinook or two on our charters. Unfortunately, the frequent rain events over the last couple weeks have sucked most of our early fish into the river and local anglers have been covering a lot of water to find fish. Luckily, it is looking like the wet weather pattern will start to normalize and we should see our West Van salmon fishery start to pick up and get back to normal July fishing. There are LOTS of coho further up Georgia Strait and we are pretty optimistic that we should still be in for a good coho year.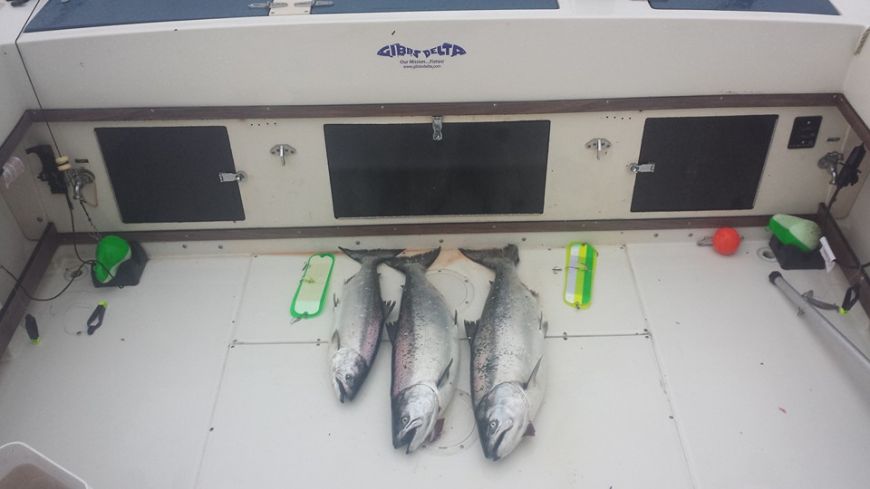 The Gulf Island's have had some very good days over the last couple weeks fishing deep in 180 to 220 feet along the Eastern shoreline of Gabriola Island. There has also been some very good numbers of coho on some days to keep the rods moving. With some calm water and a full day trip, a Gulf Island trip should be a good option for the next few weeks. We have been fishing areas like Thrasher Rock, the Grande, the Waterfall, and Entrance Island. For the most part we have been running our spoons and hootchies pretty close to bottom for chinook in 180 to 220 feet and a bit shallower for coho.
We are looking forward to our Fraser River Mouth Chinook fishery that should get going in a few weeks. It keeps us busy in August and September and we are hoping for some great fishing like last year. Typically this fishery gets going in the first or second week of August! With all the coho around further up Georgia Strait we are optimistic that we will see a good coho fishery off the Fraser Mouth in September and October as well.
Locally, we have been running a good mix of bait, spoons and hootchies. We have been running Gibbs Delta G Force and Skinny G Spoons as well as Silver Horde Spoons. Our favourite Gibbs Delta Skinny G and G Force Spoons have been the Outfitter, Bon Chovy, Trailhead and No Bananas. Our favourite Silver Horde Spoons have been the Herring Aide, Killy Mcgee and the Irish Cream. Hootchies (Yamashita) that have been working have been the Splatterback (chartruese, blue and green) as well as the glow and also the casper white. The Guide Series Bon Chovy, Lemon Lime, STS, Madi and No Bananas have all been good flashers for us.Our tackle and charter shop on Granville Island is open daily. Please stop by for the right tackle, bait and advice for local waters!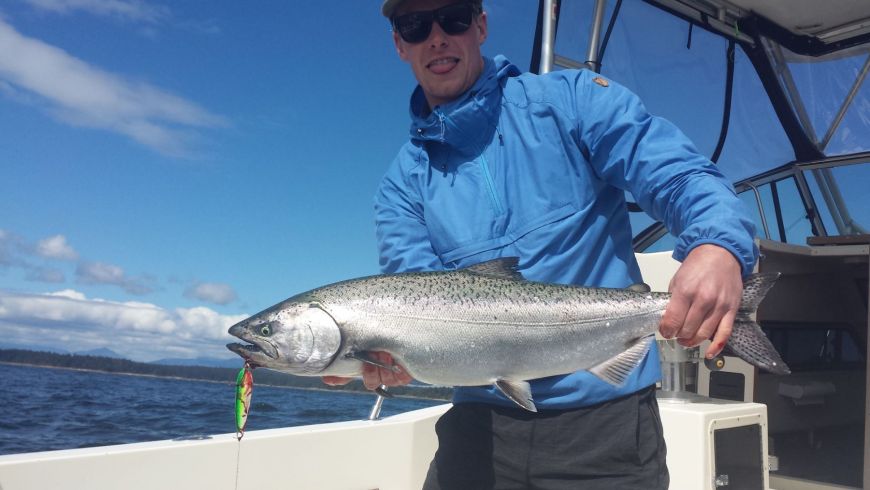 Sturgeon fishing has been quite good in the Fraser River. The river has dropped and is in good shape after the spring freshet. Most of the fish are in that typical 3 to 6 foot range, but an amazing 8 foot 5 sturgeon was caught and realeased on a trip this week! If you are looking to get out on the river to target these big fish, things should remain productive well into the fall!
We are looking forward to some improved local salmon fishing in coming weeks and a return to summer weather!
Give us a call or an email if you are looking to get out on the water..