Late September Fishing Report for Vancouver
September was a pretty good month for fishing in Vancouver. We enjoyed fairly consistent waves of big chinook salmon and over the last week we have seen improved numbers of coho salmon. We have roughly one more month left to target migrating salmon before we shift our focus to winter chinook salmon in late October.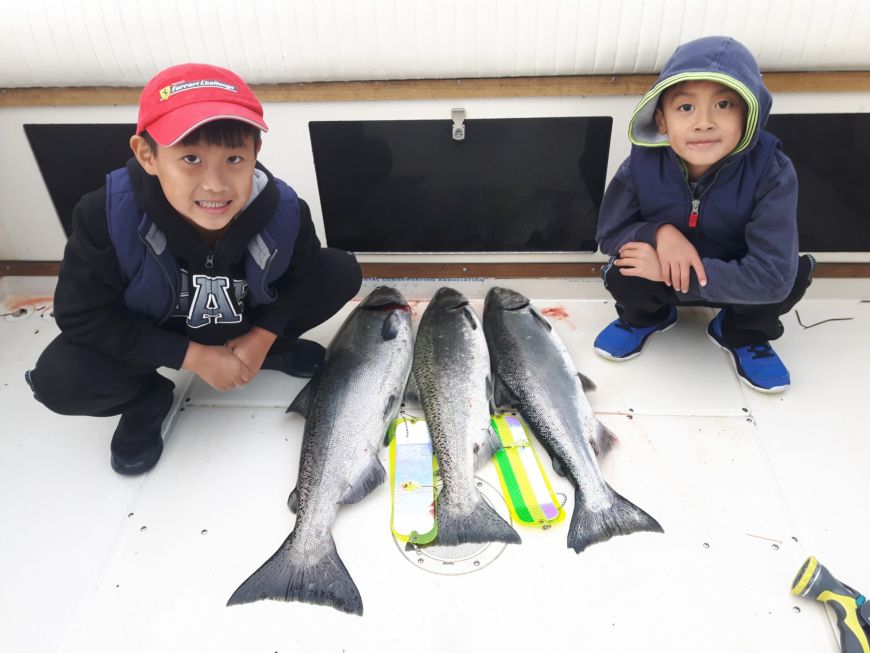 Over the last month we have spent the majority of our time off the Fraser RIver Mouth and near Capilano RIver Mouth. As usual, these fish are coming in waves as they prepare to enter the river. We have had some days where we have hooked over a dozen big fish on a charter and some days where we have to work for a hook up or two. For the most part, most trips did well with some decent fish averaging in the 10 to 20 pound range!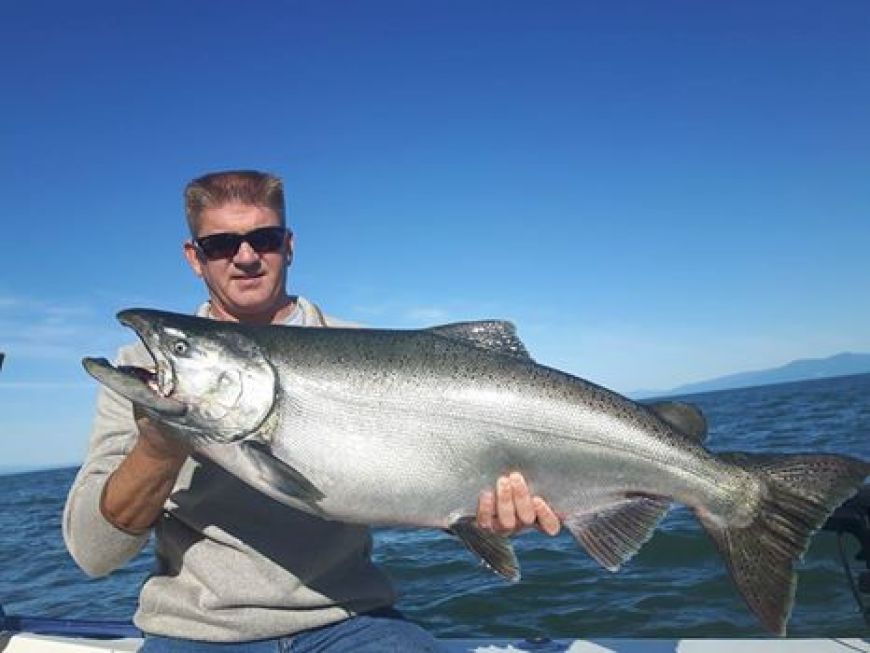 Looking forward to the next month we will focus on two local fisheries. The Capilano Mouth fishery should be productive for chinook salmon in the 10 to 30 pound range until the fall rains slow things down around the 15th of October. There will also be some coho around as well. The Mouth of the Fraser should heat up for coho and chum salmon in October and we should have some good fishing up until the last week of October. Last year we had pretty good action for chum and coho until October 27th or so. A longer 6 or 8 hour charter on the flood tide is a good bet in October. If you can line up a good long flood tide and a calm day in October the Fraser Mouth can be a very good bet.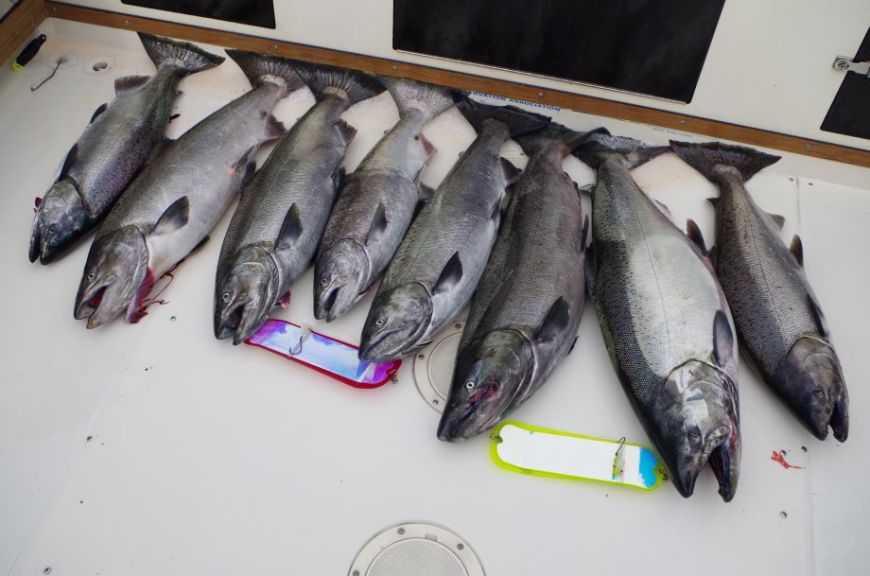 We have been running a mixture of anchovies and herring while targeting our late run chinook and coho salmon. We have been very successfully running Gibbs Delta Madi, Lemon Lime, Slurpee and Bon Chovy Flashers recently. As we progress into October we will likely start to run a few more Skinny G's, glow hootchies, and G Force Spoons for returning coho to the Fraser River.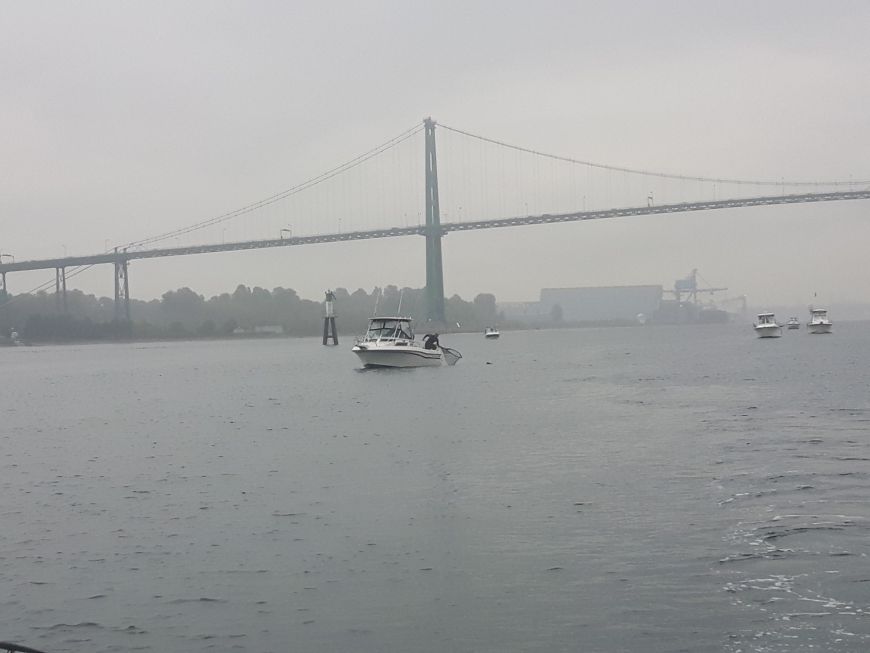 Last year we had our winter chinook salmon start very early and we enjoyed some very active fishing by late October/early Novermber in Howe Sound. With the abundance of bait in local waters, we are optimistic that we will be in for another strong early start. Our winter chinook fishery seems to be getting year by year as local ocean conditions seem to be improving.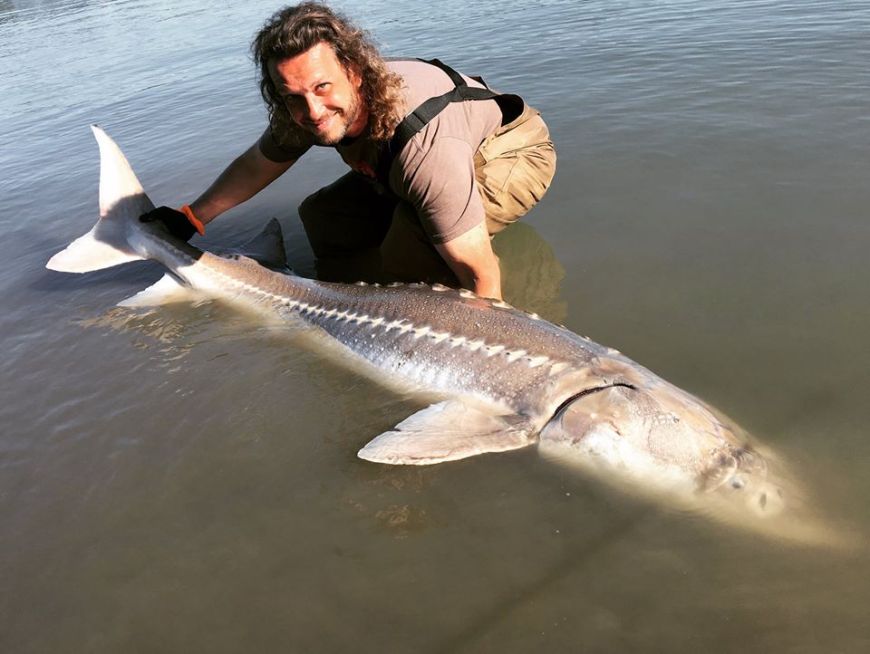 Sturgeon fishing has been quite good in the Fraser River and will continue for the next couple months. As more and more salmon pour into the Fraser River fishing sturgeon fishing should continue to be productive for the next couple months!
Give us a call or an email if you would like to get out on the water!