Falll Fishing Vancouver- Early October Report 2019
Overall, September provided local anglers with good numbers of chinook and a few coho salmon. We will be targeting migratory salmon for the next few weeks, before we shift our focus to our favourite fishery of the year - winter chinook salmon fishing!
Over the last couple weeks we have been spending the majority of our time off the West Vancouver shoreline targeting the large returning chinook to the Capilano River. By all accounts it looks like the return has been very good. Unfortunately, with the unseasonably wet September a few high water events in the river brought quite a few fish into the Capilano River a little earlier than usual. The good thing is that the rains came early enough in the run and we are still seeing fresh fish roll on most flood tides. We will see how things go, but generally speaking, we can expect to have decent opportunity of the West Vancouver Shoreline into mid October.
We have been sticking with anchovies and herring off the Capilano Mouth in recent weeks. These returning fish are a bit picky and long leaders and a nicely rolled anchovy or herring is the ticket. We have had most of our success, running glow teaser heads behind Gibbs Delta Guide Series Flashers. The Chartruese "Bon Chovy", lLemon Lime, Purple "Slurpee" and Green "STS" are hard to beat close to bottom in the fall. If there are lots of boats fishing the area, sometimes throwing down a glow hootchie or a Skinny G type spoon can pay off.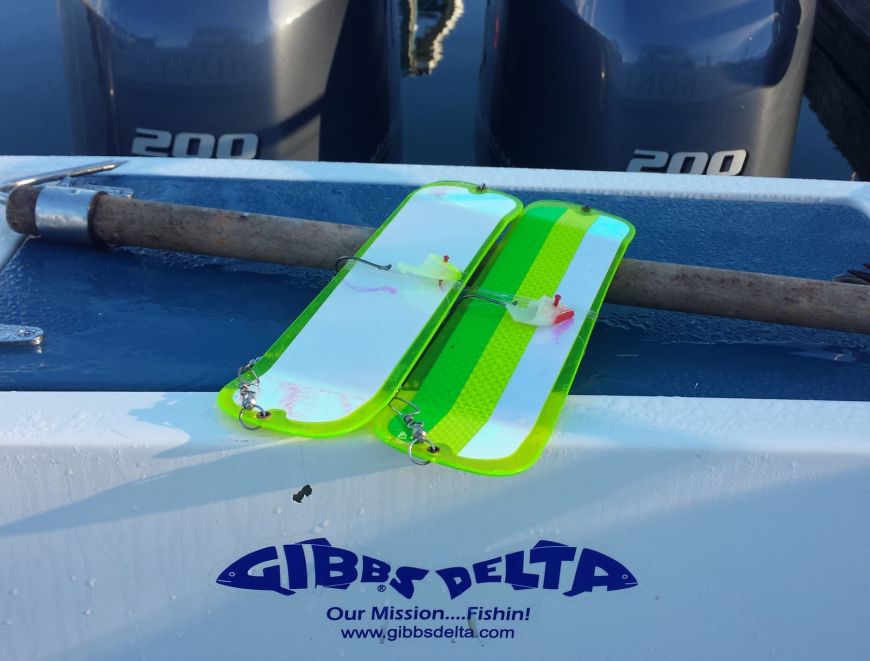 Give us a call to get out on the water! Open all year! We are not far away from Winter Chinook and Prawning Season!