Late October Fishing Update For Vancouver and Sidney
The fall rains have started and we have now switched gears to targeting winter chinook salmon in Vancouver, the Southern Gulf Island's and Sidney. Looking back at August and September, we were happy with the fishing, with good numbers of chinook around as well as lots of pinks and some coho. During September, we saw some very large fish off the Fraser River Mouth with more fish over 30 pounds landed than we have seen in recent years. Good to see!
Now that is late October, we are ready for one of our fisheries of the year! Winter chinook fishing! These feeder fish are in a variety of locations in Vancouver Harbour, and around Howe Sound, the Gulf Islands and Sidney. There is a mix of legal and undersized salmon around during our winter season. The nice thing about fishing in the winter is that we often fish nice and protected waters. As we progress into the winter season, dropping crab traps and prawn traps on some trips is also a possibility and a good bonus!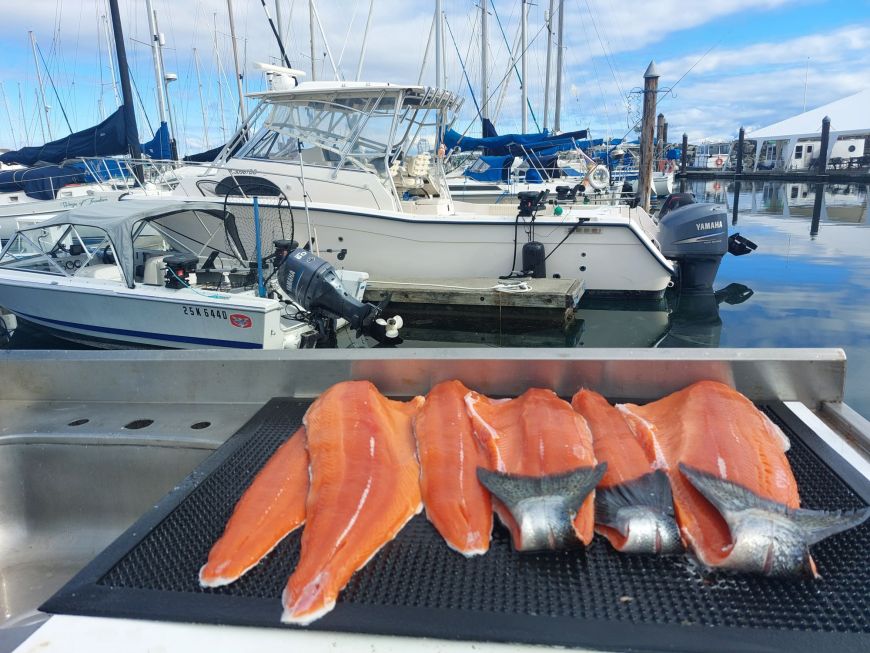 It has been a solid start with consistent results so far for winter chinook salmon up to 13 pounds. We are looking forward to a productive winter salmon fishery in the coming months. Our boats are in the water in Vancouver and in Sidney ready to go!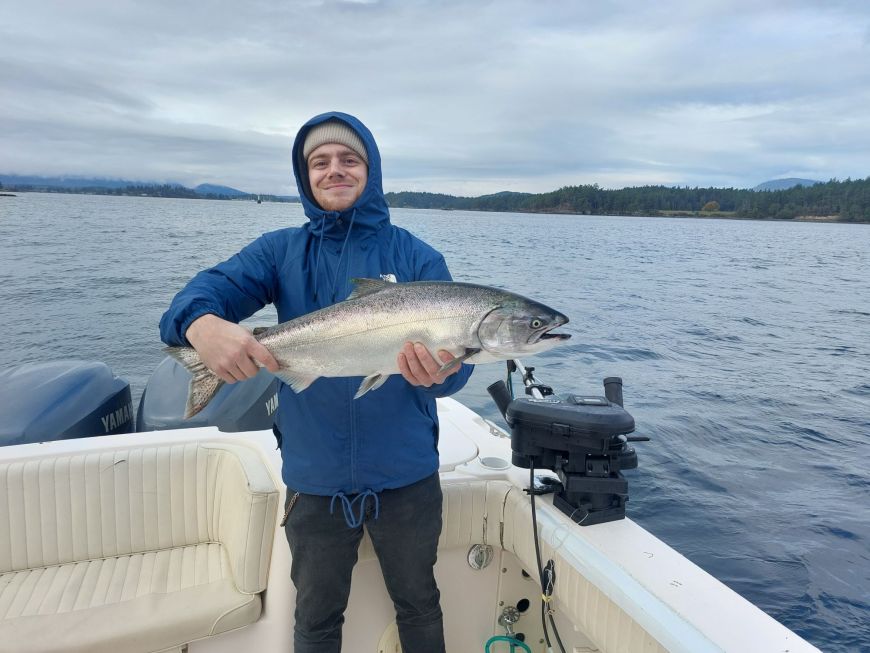 Give us a call if you are looking for a day trip or are looking to get away on for 2 or 3 days. Vancouver and Sidney have some of the warmest temperatures in Canada during the winter months and our boats are rigged to fish the cooler months!!