Gulf Island Fishing Packages! $589.00 P/p
SPRING FISHING PACKAGES TO THE GULF ISLANDS!
Only a one hour run from Vancouver,  the Gulf Island's offer some of the best early season chinook salmon fishing in BC.   From late April until early July the eastern shorelines of Gabriola and Galiano Island are very consistent for chinook salmon in the 10 to 30 pound range.  Our  Gulf Island packages are perfect for those looking for great salmon fishing and waterfront accommodation at an affordable price.
Bon Chovy is pleased to offer one of the most accessible saltwater salmon fishing packages in British Columbia.    Packages start at $589.00 per person based on 4 people per boat.  This price includes one night of waterfront lodging and 2 full days of guided salmon and bottom fishing!  Longer trips are also available.
The beauty of this package is it is so convenient.   Instead of flying or driving to a remote West Coast destination, give this package a try, we leave from downtown Vancouver!
Have a look at this link for more package details!
http://bonchovy.com/package.php
604 763 5460
[caption id="attachment_1865" align="alignleft" width="640" caption="Nice limit of Gulf Island Chinook- May 2012"]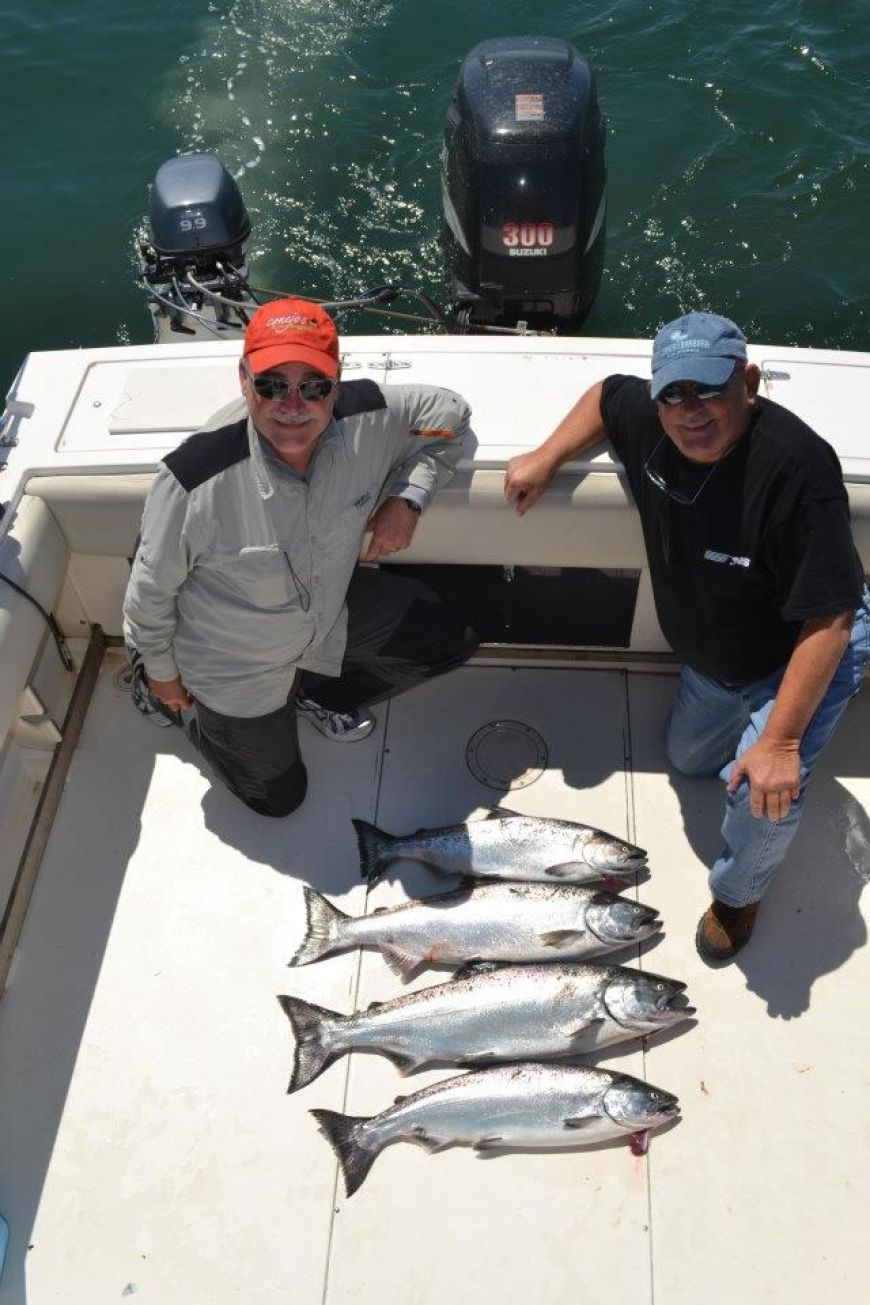 [/caption]