Vancouver Fishing Report, October 22nd
Things have died right off for salmon in local waters.  Our robust Fraser River Mouth fishery that we have enjoyed for the last few months has slowed right down and the majority of the migratory salmon runs have entered or are entering the river. There are  still some chum salmon and the odd coho kicking around, but our weekend results were less than encouraging with only a couple fish hooked up on our full day trips to the Fraser Mouth.  Over the next week or two you may get lucky and hit a decent school of coho or biting chum salmon, but consistency will likely be a little tough to find.    The Capilano mouth is kicking out the odd late chinook, chum and coho, but you definitely have to work hard to hook up a fish or two.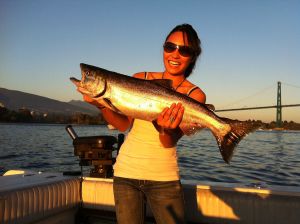 Over the next couple of weeks we are going to clean our saltwater boats up after a good season and start looking ahead to winter chinook salmon season that is quickly approaching...  Howe Sound will have some nice winter chinook salmon through November and by December, Vancouver Harbour and the Gulf Islands will really pick up for winter chinook salmon.    We will be in operation all winter long targetting winter chinook salmon, dungeness crabs, and spot prawns.   Keep us in mind if you are looking for a winter salmon fishing fix!    We offer day charters and overnight trips to Bowen Island with some great accomodation!     
http://bonchovy.com/package.php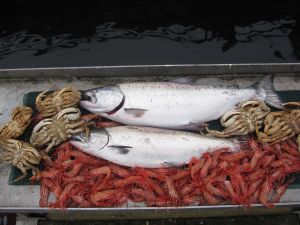 If you are looking to get out on the water and do a charter,  Vancouver sturgeon fishing has been excellent on the Fraser River and is by far the best option right now!   Most trips are seeing 6 to 12  hook ups.  November is a great month to target sturgeon in the Fraser River.  Our jet boat is only 15 minutes from downtown Vancouver.  Give us a call to try your hand at catching a fish bigger than you are!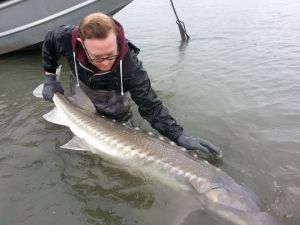 info@bonchovy.com           604 763 5460