Vancouver Salmon Fishing,february 28th Report
We got out a couple times over the last 5 days and were rewarded with some nice winter chinook, lots of prawns, and tons of crab.   The weather was a little on the crazy side, but it kept things exciting!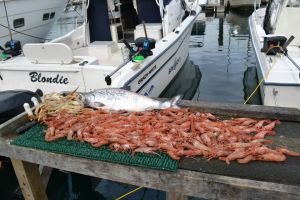 We did not spend to much time fishing the West Vancouver shoreline this week as it was rather slow there last weekend.   We had our success up in Howe Sound on Monday and Thursday of this week.   The action was not crazy, but we did manage a handful of hook ups on each trip.  We found a mix of legal and under size fish.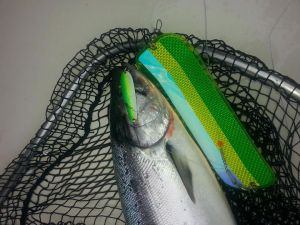 The new "G Force Bon Chovy" spoon got wet for the first time this week and results were very encouraging.  Looks like it is going to be a good addition to the arsenal when salmon fishing in Vancouver!