Vancouver Fishing Report, March 12th
Well it feels like spring is just around the corner.... After some pretty random and volatile weather last week, it looks like things are finally looking up.  Looking ahead at the coming weeks it is looking like we are going to see more stable weather and some good fishing conditions to finish off our winter chinook season.   Winter chinook fishing has been reasonably active  in Vancouver Harbour and Howe Sound over the last week.  Crabbing has been excellent and prawning has been productive.[gallery ids="2581,2545,2584"] We have had some really tough guests over the last couple weeks and for the most part, persevering through blizzards, torrential rain, and Howe Sound outflow winds have paid off with some nice fish.  We have had the odd slow trip, but most of our trips have hooked 3 to 7 winter chinook in the 5 to 13 pound range.  Most of our trips have seen legal fish on the line, but  the majority of our hook ups have been on undersize fish . We have been spending most of our time in Vancouver Harbour and Howe Sound as per usual this time of year.  Generally Howe Sound has produced on the falling tide and Vancouver Harbour has produced on the flooding tide.  We have yet to hear any good reports from Gabriola Island, but there has been reports of lots of herring and salmon further north. It will just be a matter of time before these fish move south. We have had all of our fish on spoons over the last few weeks.  The main reason we are hooking so many of our fish on spoons is because we haven't run anything else :)   The new "Bon Chovy" G Force spoon we have been test fishing for the last week has been a killer for us.  We have also had good success on Coho Killers, Irish Cream, Outfitters, and the Homeland Security spoons.   The Guide Series Flashers from Gibbs-Delta have continued to work well..  In particular, the UV Lemon Lime, STS, and Bon Chovy have been our go to flashers.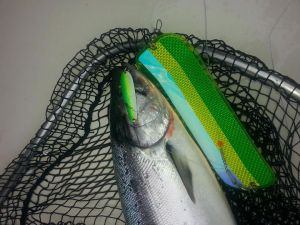 We are looking forward to the next couple months.  The south end of Bowen chinook fishery should start gathering steam in early April and provide us with some of the best local fishing of the year for chinook salmon in the 10 to 30 pound range.  This fishery starts in early April and last until the latter part of May.  All indications are looking like it is going to be good like last year....we will soon find out.   Sturgeon fishing in the Fraser River is also picking up as we speak.  Late March and April are excellent months to fish for sturgeon.  Spring is one of the best times for local fishing for salmon and sturgeon in Vancouver.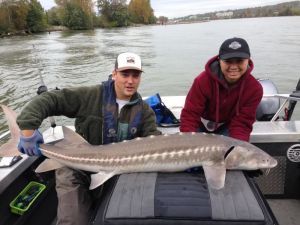 In August and September, the Department of Fisheries and Oceans is saying that we could be on the verge on thebiggest sockeye run in recorded history.  The early numbers predicted are still a little variable, but it is sound like a run of 30 to 45 million is pretty realistic.  If this happens, the fishing is going to be pretty darn productive. If you are looking to get out on the weekends in mid to late August, it is a good idea to start planning now.
http://www.theglobeandmail.com/news/british-columbia/anticipated-salmon-run-could-overwhelm-fraser-river-this-summer-experts-say/article17336330/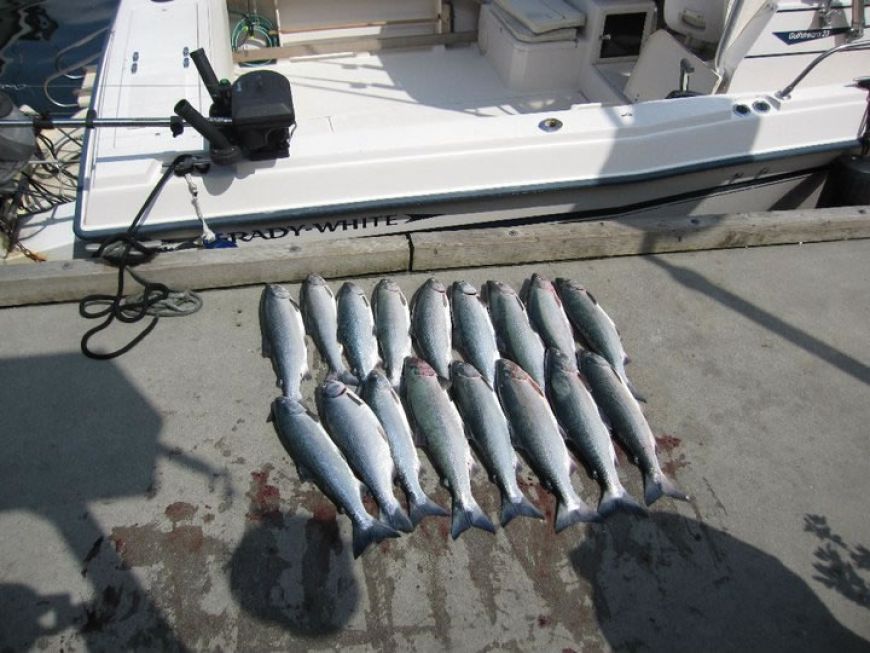 Tight Lines,
Jeff, Craig, and Jason