Vancouver Fishing Report! May 06/14
We have had all kinds of excitement over the last week around Vancouver and the Gulf Islands. There has been some good fishing for chinook up to 20 pounds, some great crabbing, some great whale watching, and some really random weather.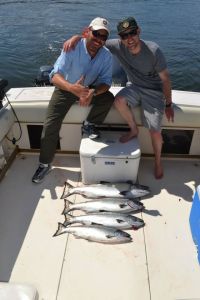 The fishing has been consistent locally off the South End of Bowen Island, the Bell Buoy, and the QA Marker.    The fish have been scattered over a wide area as usual and it is super important to cover ground and put your time in.  Pay attention to where you get your bites and circle back to where you have had your activity.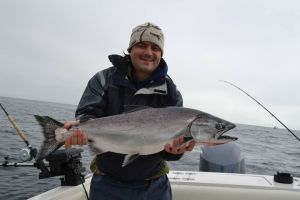 The Gulf Island's and Nanaimo have really picked up over the last week and we have had a couple great days over there so far.  Weather plays a big factor over on the Gulf Islands, so be sure to watch the forecast.  We generally do not cross the Strait of Georgia when the winds are over 15 knots.   May and June are the best months to fish the Gulf Islands and we are looking forward to our full day trips over there in the next couple weeks. The standard spring gear has been working as usual.  We have had our best success on anchovies as well as Silver Horde and G Force Spoons. (Irish Cream, No Bananas, Kitchen Sink, Bon Chovy)     The Gibbs Delta Guide Series flashers have been killer as usual.  (UV Lemon Lime, STS, and Bon Chovy)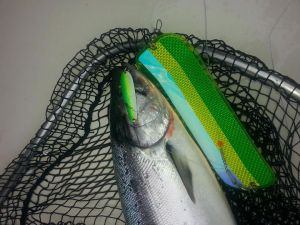 Sturgeon fishing has been decent on the Fraser River despite the rising water. We have had some active trips over the last couple weeks with some nice fish up to 5 feet.  Our jet boat is only 15 minutes from downtown Vancouver and is so convenient!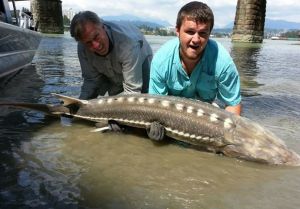 Please give us a call or an email if you would like to get on the water....  May and June are typically quite productive for chinook in the 10 to 25 pound range.  As we get later into May we really recommend full day trip to the Gulf Islands! Tight Lines!