Vancouver Salmon Fishing Report, May 21st
It has been another great week of fishing over on the Gulf Island's.  There has been very good numbers of chinook salmon in the 10 to 25 pound range from Nanaimo all the way down to Galiano Island.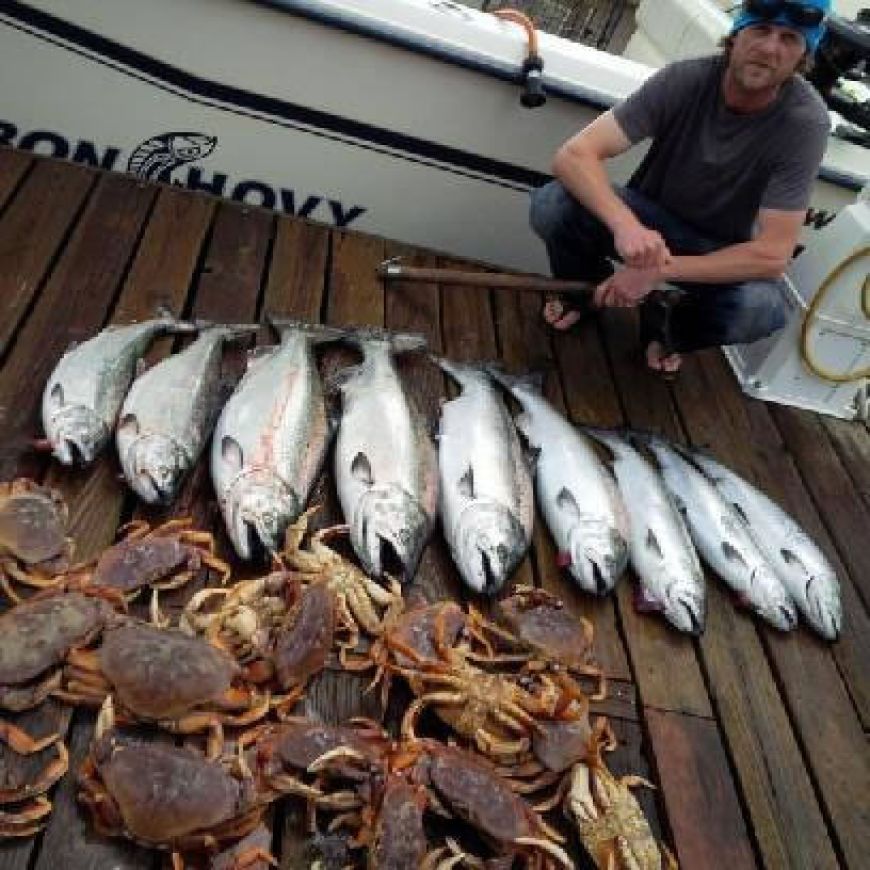 We have spent almost all of our time fishing the east side of Gabriola Island in the offshore waters in 400 to 1000 feet and also in tight to the reefs off Thrasher.  There has also been some pretty good bites off the Waterfall and the Grande.   Most days we have seen really good action with 10 to 15  hook ups a trip being quite common.  The last few weeks of fishing off the Gulf Islands has rivaled some of the best spring fishing we have seen in recent years..   Let's hope it keeps up!  The Gulf Island's produce well into early July so we should see continued good fishing for the next 6 weeks. With the fishing being so productive over the last couple weeks, we have only been running 2 rods.  We have had our best success running Gibbs Delta Guide Series Flashers (STS, Bon Chovy, Lemon Lime) and hootchies on short leaders.  We have been running the Yamashita Spacklebacks and Yamashita UV double skirts.  Lots of guys have been doing well on G Force and Silver Horde spoons as well.  We have been getting most of our action a little deeper over the last week with 120 to 160 being our most productive numbers.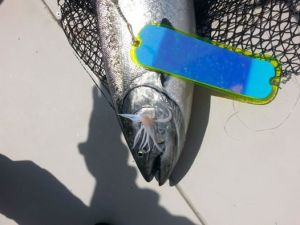 Our half day trips on the Vancouver side have been hit and miss.  There are still fish off the Hump, Vancouver Harbour, and Howe Sound.  However with the incredible fishing we have experienced over on the Gulf Island`s we have been strongly recommending our 10 hour trips to the Gulf Island`s.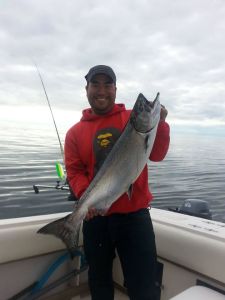 We still have some a couple boats left on the weekend if you want to get over to the Gulf Island`s!  The weather is looking good with overcast skies and light winds forecasted!
Tight lines...
604 763 5460