Vancouver Fishing Report, July 09
We have been out a lot over the last week and we have been finding some really nice fish in local waters and decent numbers of fish in the Gulf Islands.  The coho are starting to show off West Vancouver, but it is still pretty hit or miss for them.
Locally in Vancouver we have been putting most of our time in working Howe Sound and West Vancouver.   You have to work hard for the bites you get, but we have had a number of fish back to the dock in the last week in the 15 to 25 pound range.   The coho fishery along the West Vancouver shoreline is still yet to catch fire.  We should see a good bump of fish any day now.   The nice thing about fishing West Vancouver right now is that there is some really nice chinook up to 25 pounds being caught as well.  It is almost mid July and we are coming into a very exciting time of year in Vancouver!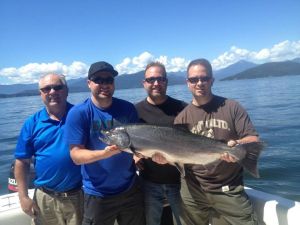 On our full days we have been running over to the Gulf Island's when the winds allow.  We had some pretty good action at Thrasher Rock, the Grande, and the Waterfall.  We had a couple days over there this week where we hooked a dozen chinook salmon on our charters.  We had some serious issues with a problem seal,  so our landing ratio was lower than normal...  We will see waves of chinooks through the Gulf Island's over the next couple months.   As the fishing heats up in Vancouver, our efforts will soon shift to Vancouver Harbour and the Fraser River Mouth on our full days.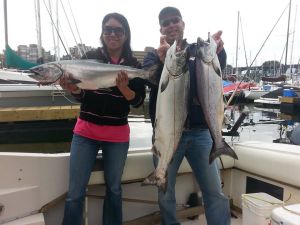 We have been running primarily bait while we are fishing locally in Vancouver and spoons and hootchies over on the Gulf Islands.    Along the West Vancouver shoreline we have had most of our bites on anchovies behind Gibbs Delta Guide Series flashers (mostly the STS and Bon Chovy)  In the clearer waters over on the Gulf Islands we have been really doing well running the Gibbs Delta Madi Flasher and a little Silver Horde Homeland Security Spoon.  In the Gulf Islands in the summer there is typically LOTS of firecracker herring around and smaller spoons are usually are really good bet.  In the dirty water at Thrasher, glow hootchies have worked well.
Our  Gibbs- Delta shop on Granville Island has a dialed in selection of the right gear for local waters....  Our tackle shop is not huge, but we can guarantee that it is what you need for local waters...   Please stop by, we are open daily! We are only 3 to 4 weeks away from the forecasted record sockeye salmon run.  It should be an amazing August... Check out this link.
http://bc.ctvnews.ca/record-breaking-year-predicted-for-fraser-river-sockeye-run-1.1717931
If you are looking to do a sockeye salmon charter in August, we are getting really booked up, especially on the weekends.  We have good availability on the August 23rd/24th weekend, booked solid on the August 16th/17th weekend.  The 9th/10th weekend is 60 percent booked and the Labour Day weekend is 50% booked.   This sockeye run should be open well into September.   The first couple weeks of September are great bets as the crowds will thin a little bit.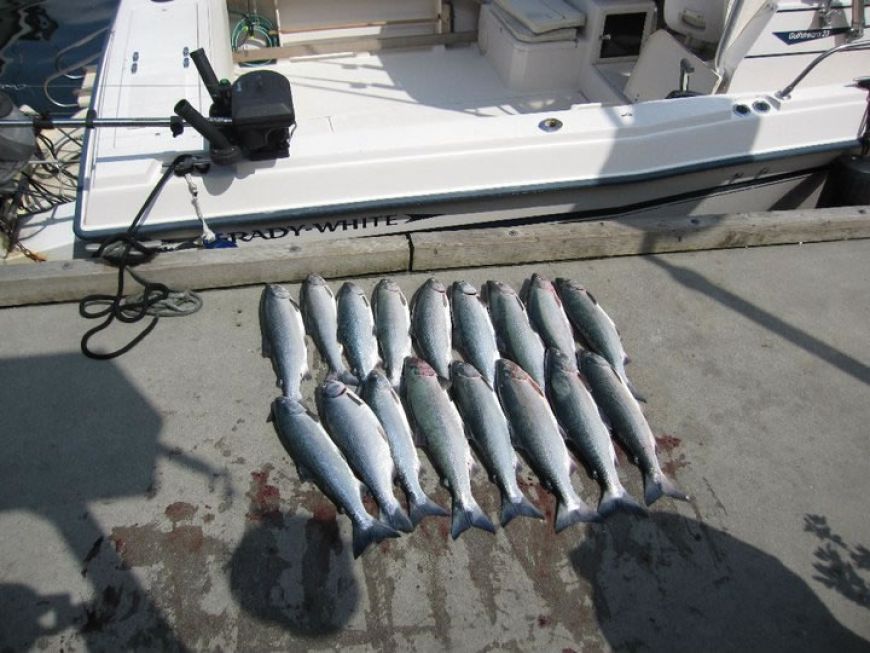 Sturgeon fishing has been getting better and better as the Fraser River is really on the drop.  July and August are EXCELLENT months to chase these big fish in the big river.  Luke just got the jet boat out of the shop for maintenance and mounted a brand new side imaging sonar.  Ready to go now!   Give us a call to get out there, we are the closest sturgeon fishing charter to downtown Vancouver.    Moored at Shelter Island we are right on the mainstem of the Fraser River and minutes from great sturgeon fishing.....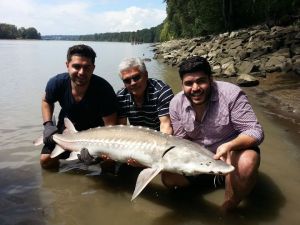 Please let us know if you would like to get out on the water...  Looks like it is going to be very warm for the next little while! Tight Lines,