Vancouver Fishing Report, October 7th
It has been a bit of a grind for salmon in local Vancouver waters over the last few days..  We have hit the odd coho and chum salmon off the Fraser Mouth, and the odd chinook off the West Vancouver shoreline, but have really had to put our time in to get results.   Sturgeon fishing in the Fraser River has continued to be very good.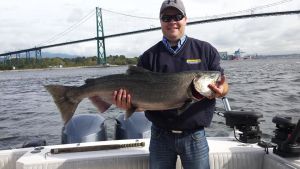 The West Vancouver shoreline has slowed down considerably over the last few days.  We are still picking up the odd chinook, but it is looking like the bulk of the run has arrived and we are going to pick up the stragglers for the next 10 days or so.   The fish that have been getting picked up have come on herring and anchovies near the bottom.  We have seen fresh fish arrive into late October,  so with some luck, another wave will arrive here shortly. We have spent a bit of time off the Fraser Mouth as well over the last week.  We have hit the odd coho and chum out there, but it has been on the slow side as well.  The bites that we did get were primarily on a Glow Yamashita Hootchie behind a Gibbs Delta Moon Jelly Flasher.   This flasher/hootchie combo seems to be one of the better producers off the Fraser Mouth in the late summer and fall for chinook and coho.
Sturgeon fishing on the Fraser River has continued to be very good.  October and November are excellent months for to fish for sturgeon as the fish are actively feeding on the dead and dying salmon in the river.  If you are looking to do a fishing charter in the next month or two, sturgeon fishing is definitely the way to go!  Our sturgeon charters are only 25 minutes from downtown Vancouver..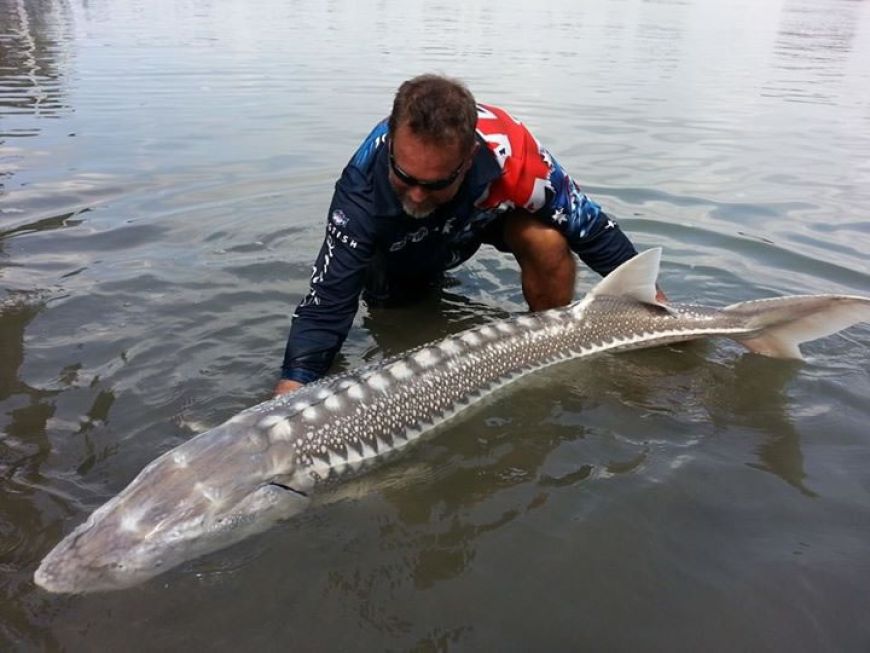 Tight Lines
www.bonchovy.com        info@bonchovy.com
604 763 5460