Vancouver Fishing Report, December 18th
Over the last week we seen our first push of winter chinook salmon into local  Vancouver waters.    You have to put your time in, but persistence is paying with some nice winter chinook salmon up to 15 pounds.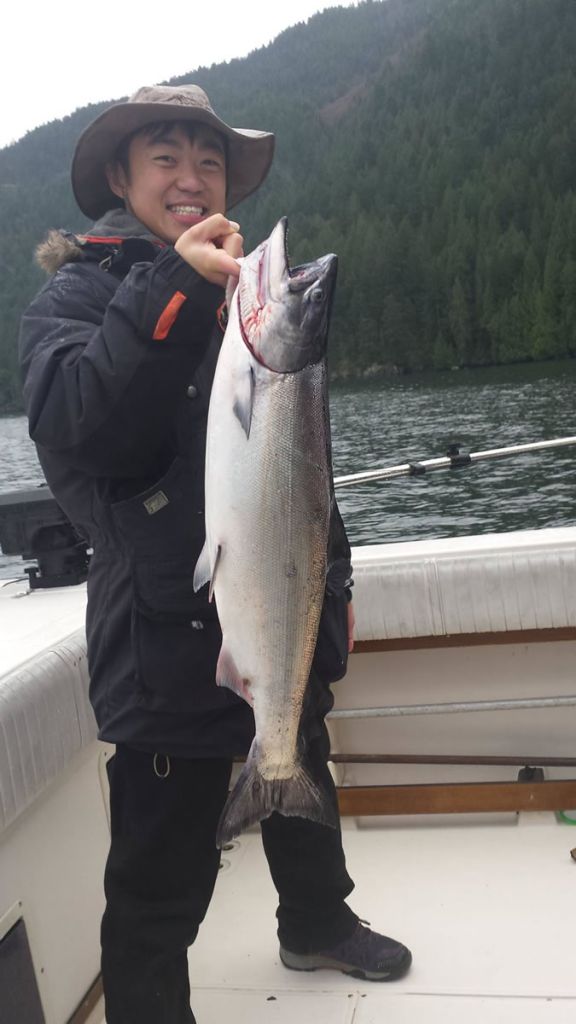 Vancouver Harbour and Howe Sound have been the go to areas as usual.   We have had our best success in Howe Sound and in the freighters in Vancouver Harbour.  The West Van shoreline has kicked out the odd fish, but there has not been much bait there so far this year.  In the winter months we find bouncing bottom in Vancouver Harbour in 9o to 120 feet is best.  In Howe Sound, we usually troll in deeper water from 120 to 180 feet, also bouncing bottom.   Look for bait and signals on your sounders, chances are if there is no bait in the area, there will not be very many fish.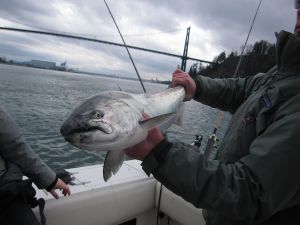 Small spoons in the 2.75 to 3.5 inch range have been the most productive as per usual in the winter. Gibbs G Force and Silver Horde Kingfisher Spoons have been the ticket for most anglers.  Our favourite spoons have been the Silver Horde Irish Cream, Green Glow Coho Killer, and the Bon Chovy Chovy and Trailhead G Force Spoons.  We have been running our spoons behind our favourite Gibbs Delta Guide Series Flashers.  (STS, Lemon Lime and Bon Chovy).  Our tackle shop on Granville Island is loaded with all the right winter chinook gear and we are open over the holidays.. If we are not in the shop, give us a quick call and we will come down on short notice as we live in the area.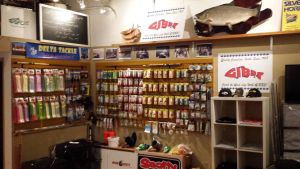 Crabbing has started to pick up in Vancouver Harbour now that the commercial crab season has now closed.   We are dropping crab traps on all of our winter chinook salmon charters.
Please give us a call or an email if you want to get out on the water!
Happy Holidays and tight lines!!!
www.bonchovy.com  
   info@bonchovy.com   
604 763 5460