Vancouver Fishing Report, January 6th
What a great start to 2015...
The winter chinook salmon season is now in full swing! We have had a number of trips out over the last week with some pretty solid results. On a shorter trips we have found some good fish in Vancouver Harbour and on our longer full day trips we have had some excellent fishing on the far side of Georgia Strait. There has been a mix of undersize and legal fish up to 15 pounds...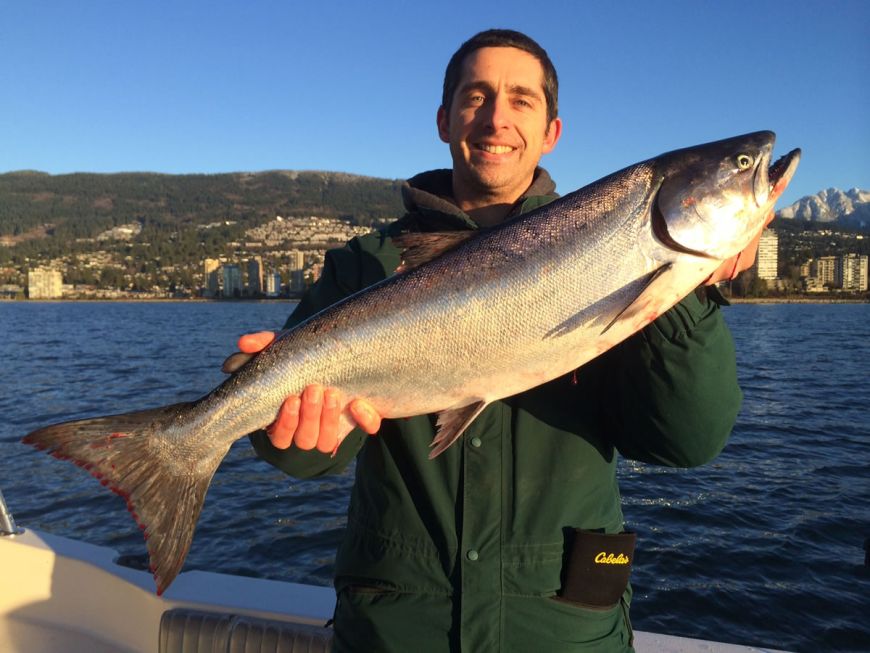 We had a couple full day charters over to the far side of Georgia Strait and we experienced some very lively winter chinook fishing. There was a stunning amount of bait fish in the area we were fishing and the ocean was alive with herring, salmon, marine mammals and birds. Needless to say, hits were frequent and the action was great. Hopefully the bait sticks around as surely the presence of feed was the big reason why there was so much activity. If the feed moves off, the fish and marine life will likely follow. This is a great time to do a longer trip or a multi day trip across the Strait... it looks like we should be in for some great fishing as long as the bait sticks around. There has been a mix of undersize and legal fish around. Closer to home, fishing was productive in English Bay and Howe Sound prior to the full moon over the weekend. We had a couple solid trips in Vancouver Harbour with some decent 8 to 10 pound legal winter chinook salmon landed... There was fish in the freighters and the West Van shoreline...We should see things improve later this week as the tide and moon cycle changes.. Our favourite winter chinook gear has been working as usual... The spoons we have been having our luck on are the G Force Trailhead and Bon Chovy, Green Glow Coho Killers, and the Silver Horde Irish Cream and Homeland Security. As always the Gibbs Delta Guide Series have been our go too flashers..( Bon Chovy, STS, Madi, Lemon Lime) Sturgeon fishing has also still been productive and we had a couple good trips on the Lower Fraser River recently... Our sturgeon trips are only 25 minutes from Vancouver..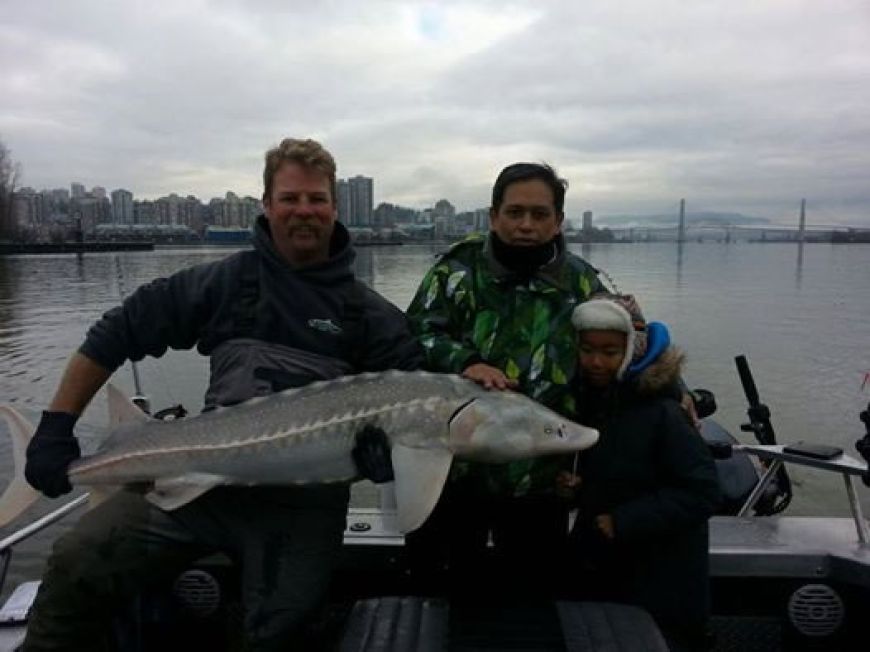 Give us a call to get out on a winter charter or stop by the shop for your saltwater tackle needs... The shop is open in January and we will have some good things going on for the Vancouver Boat Show that is on Granville Island later this month.. Details to come in a couple weeks.
Happy New Year!!