Vancouver Fishing Report, February 10th
After weeks of calm water, the last week has been a bit of a stormy one. We have had a ton of rain and some pretty good wind! So as a result, we did not get out as much as we had hoped over the last week. Things are looking up though, looks like the weather is going to really shape up later this week!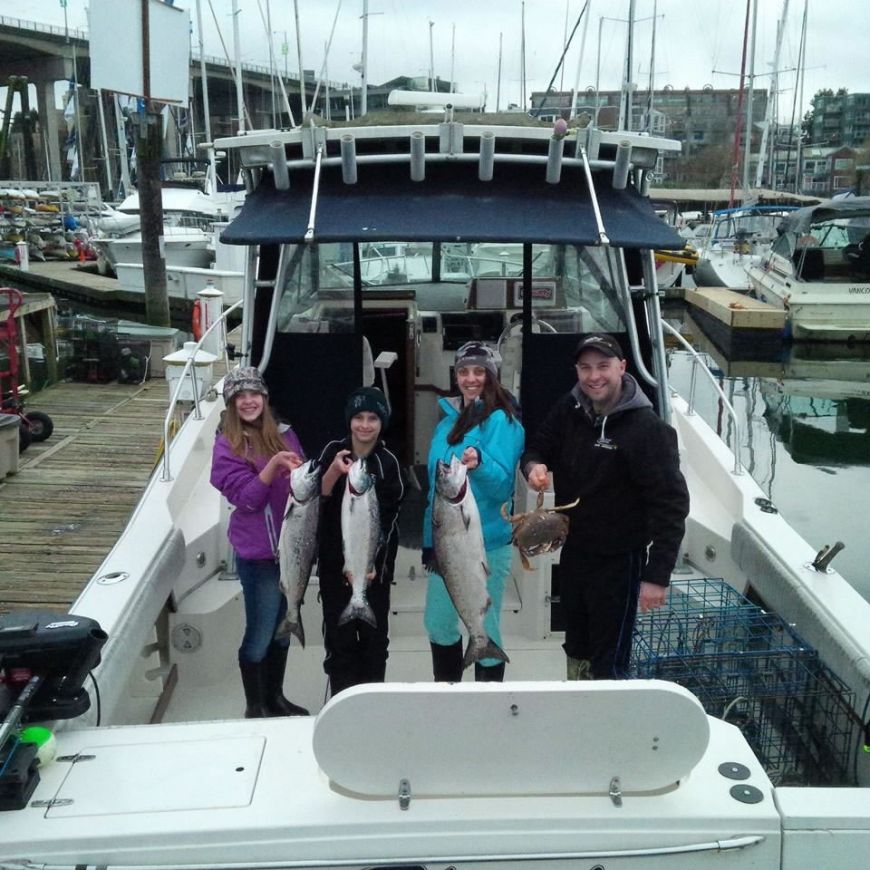 Previous to this last storm system we had some continued good fishing over on the far side of Georgia Strait near the Gulf Islands. Fishing was similar to what we experienced in January with an average 0f 8 to 15 hook ups a trip with a mix of legal and undersize chinook salmon. Sometimes you had to weed through the undersize to get legal fish, but on some days it seems like every second fish is a legal one. We have not fished Vancouver Harbour or Howe Sound too much over the last month as the fishing has been much better over on the Gulf Island side. This will likely change in coming weeks though as our local fishery should have some good waves of fish rolling through. Chances are we have missed out on some decent fishing locally as January is typically a good month for winter chinook locally.. We have been pretty stubborn on our gear we have been running over the last month. We have been running the G Force Trailhead and Bon Chovy Spoon and the Silver Horde Homeland Security. Our favourite Gibbs Delta Guide Series Flashers have been our go to flashers as usual. (STS, Lemon Lime, Bon Chovy, Madi). We have lots of gear in stock at our shop! If you are looking to get out on the water we are running our winter chinook special again this winter. It is a chance to fish for the tastiest fish of the year for a great winter rate until later in March. We have not been out for sturgeon much recently and we are looking forward to getting out there as this weather warms up! Now is also the time to start looking forward at our springtime Gulf Island chinook fishery. From the third week of April to the middle of June, the Gulf Island's and the east side of Vancouver Island get really good for chinook salmon in the 10 to 30 pound range. It is arguably one of the better early season chinook fisheries in southern British Columbia. Our 2 day fishing trips with accommodation on Gabriola Island are very popular. If you are looking for a convenient, well priced fishing trip, a spring time Gulf Island trip is a great option. Have a look at our packages..
Please give us a call to get out on the water! February and March are great months for winter chinook fishing!