Vancouver Fishing Update, November 23rd
Now that we are getting into the latter part of November, we are starting to get more motivation to head back out to chase winter chinook salmon in local Vancouver waters. We made it out for the first time chasing winter chinook late last week and we had some success hooking a few fish in the 20 to 23 inch range.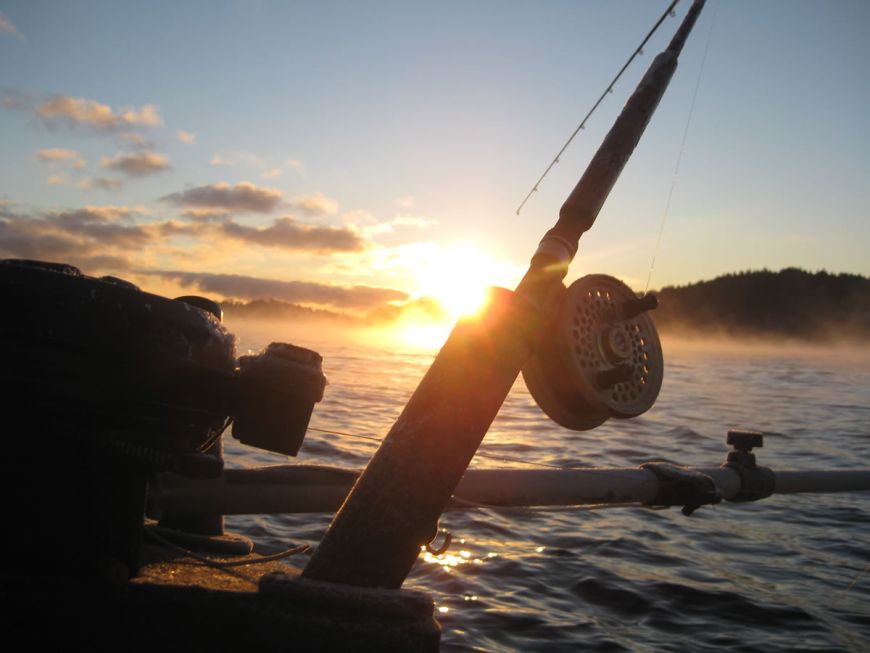 Mid to late November is typically still pretty hit and miss when it comes to winter chinook salmon fishing in Vancouver. Consistency usually improves by the middle of December. Winter chinook salmon are typically 2 to 4 years old and travel around the Strait of Georgia chasing the abundant stocks of bait fish. Unlike the fish that we target in the summer, these fish are actively on the feed and where you find the bait you will likely find the fish. These winter salmon are notorious for frequenting flats/shoals in the 80 to 200 foot range. If you are looking at areas to target, it is key to find sandy type bottoms with a flat or gently sloping bottom with reasonable current flow. Productive areas are often flat sections near drop offs/passes/reefs and headlands. Winter chinook are typically very close to bottom as that is where most of the bait is. It is also much safer for on the bottom as they are more likely to get picked off by predators if they were to suspend in the clear waters. We find most of our success in various locations in Vancouver Harbour, the Gulf Island's and Howe Sound in the winter. These fish often move around with the tides and the varying amounts of bait. Certain areas fish better on certain tides and the more you get out there the more you can develop patterns which will increase your success rate.
In the winter months there are lots of different lures that will consistently catch chinook salmon. Our gear choices do not vary too much from year to year. Our most consistent producers are typically smaller 3 to 4 inch spoons that are green/glow/chartreuse/chrome in colour. We primarily stick with G Force, Silver Horde, Skinny G's and Coho Killers. Hootchies and bait will also work, but we like the simplicity and consistency of spoons in our local fishery. A lot of people do not run flashers in the winter fishery. While you will get fish without flashers, we find flashers will still out produce a naked lure on most days. Our favourite Guide Series Flashers with Glow and UV are the ones we use. The STS, Lemon Lime, Bon Chovy, and Madi are our most productive. We have a ton of great gear for winter chinook in stock at our charter/tackle shop on Granville Island. Please stop by if you are looking for any tackle or winter chinook tips. The shop will be open most days through December. Give us a call if you would like to get out on the water for winter chinook and dungeness crabs. We should start seeing more consistent results in a couple weeks, and fishing should be in full swing by the second or third week of December. We will be running charters during the Christmas Holidays if you have family or friends in town and would like to give it winter fishing a try. If you are stuck for a gift idea, we offer Fishing Charter Gift Certificates, just give us a call, email or stop by the shop!
Tight Lines
www.bonchovy.com 604 763 5460
info@bonchovy.com