Vancouver Winter Fishing Report, January 28

Milder temperatures and overall better weather conditions have made for an enjoyable and productive couple weeks of fishing recently. Some days you have to weed through the undersize to get legal fish, but all of our trips in the last couple weeks have been providing decent action. Most days we are seeing 5 to 8 hook ups a charter.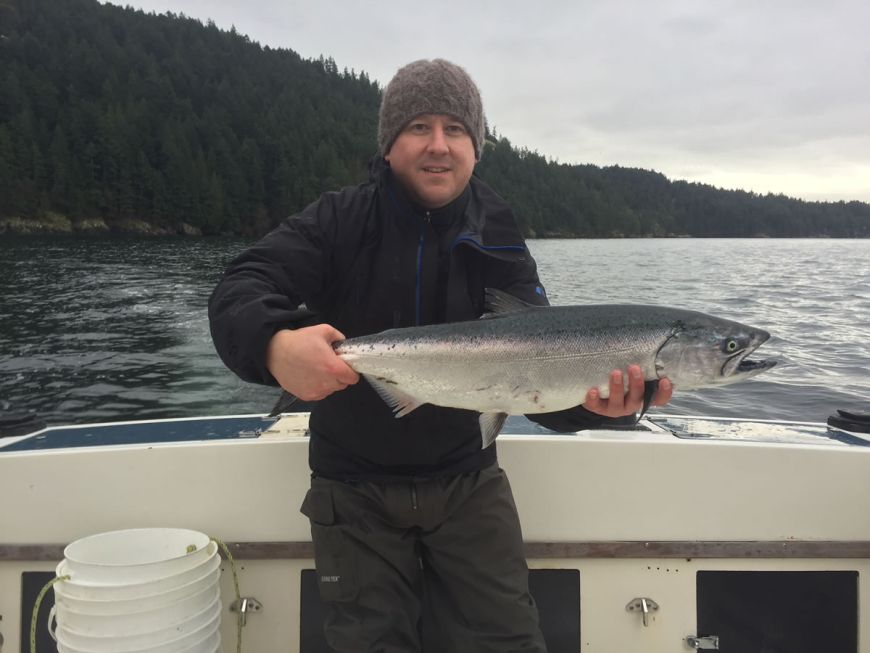 Now that we are almost into February, all of the local winter chinook haunts will be kicking out fish depending on the day. Most of the legal fish seem to be getting a little bigger now, averaging in the 8 to 20 pound range. There was even a 28 pounder caught a couple weeks by one of our associates. Vancouver Harbour, Howe Sound and the Gulf Island's have all been productive over the last week.




We have been having our success on Gibbs Delta Skinny G and G Force Spoons. The Outfitter Skiiny G has been very effective for us over the last couple weeks. Silver Horde Coho Killers and and Kingfisher spoons have also been good. We have been running the Lemon Lime, Bon Chovy, STS, and Madi Flashers as usual.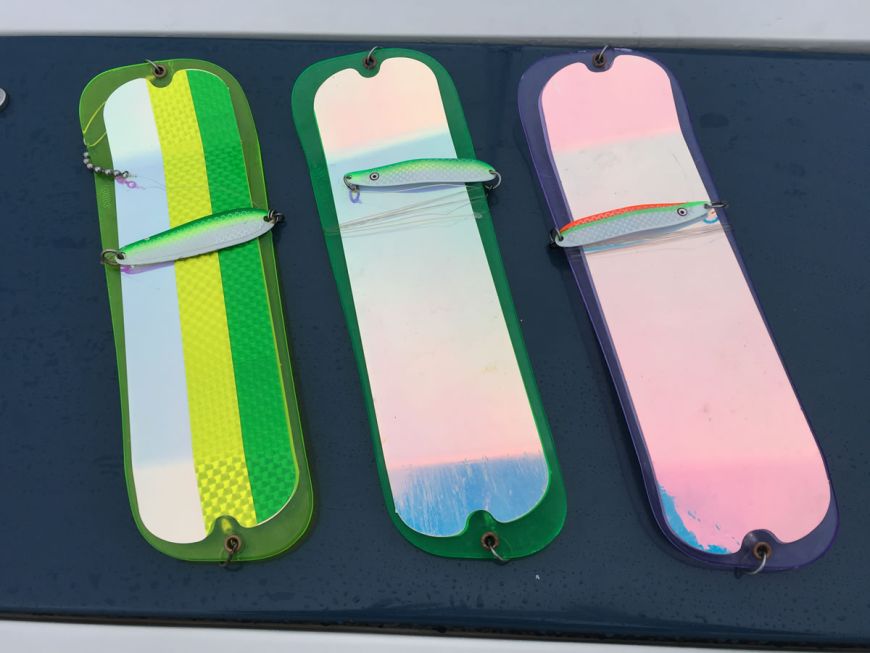 Prawning and crabbing have been very good over the last week and we have been successful getting dialed into a couple areas.
It looks like we will continue to have an active winter and spring fishery in coming months as there seems to be a significantly higher number of undersize salmon around this young season. A good sign!
If you are looking at getting out on the water to do a charter, please have a look at this link. We are running a great charter special from now until the end of March!
http://www.bonchovy.com/blog/2016/01/winter-chinook-salmon-charter-special/
It is an excellent way to enjoy a seafood safari and do some salmon fishing, prawning and crabbing all on the same trip!
Tight Lines