Vancouver Fishing Update for Vancouver, April 21st/16
Record warm temperatures have made it feel like July, not April in Vancouver! The fishing has been pretty good as well with some very nice fish in the 10 to 30 pound around in all of the usual spring salmon fishing areas.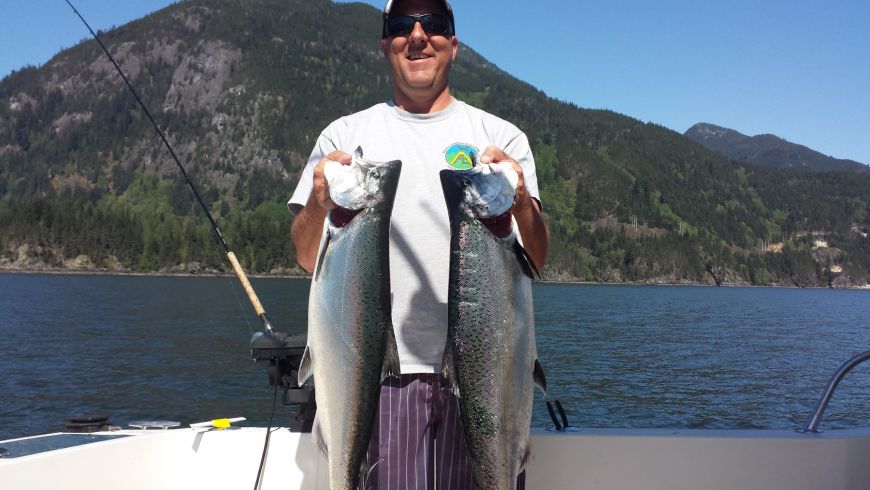 We have been fishing all over the place recently and finding fish in a variety of locations depending on the day. The South End of Bowen Island and Vancouver Harbour have been where we have spending most of our time. Most days we are seeing consistent results with enough action to keep our guests well entertained. As per usual in late April a lot of the chinook salmon are out in the deep water. In particular areas like the QA Marker, The Hump, Cape Roger Curtis, Cowan Point and the outer reaches of Vancouver Harbour are proving to be some of the more consistent producers over the last week. Howe Sound has also had some very good days and the fish we have been getting up there are being caught pretty close to bottom like in the winter months.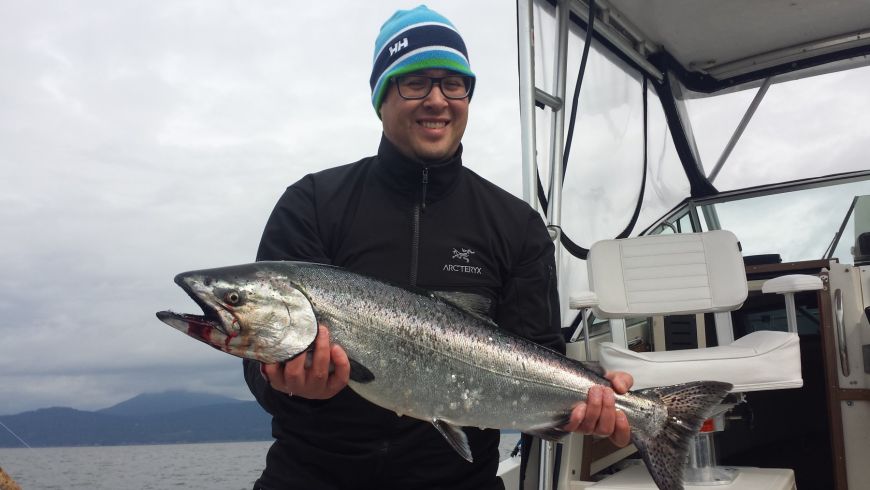 We have been running a good mix of bait and spoons over the last couple weeks. Our best producing spoons have been the Outfitter and Bon Chovy Skinny G's. We have been running mostly green/chartreuse glow type Rhys Davis teaser heads. The STS, Bon Chovy, and Lemon Lime Guide Series Flashers have been treating us well as always. We have lots of Skinny G's in stock at our Granville Island tackle and charter shop!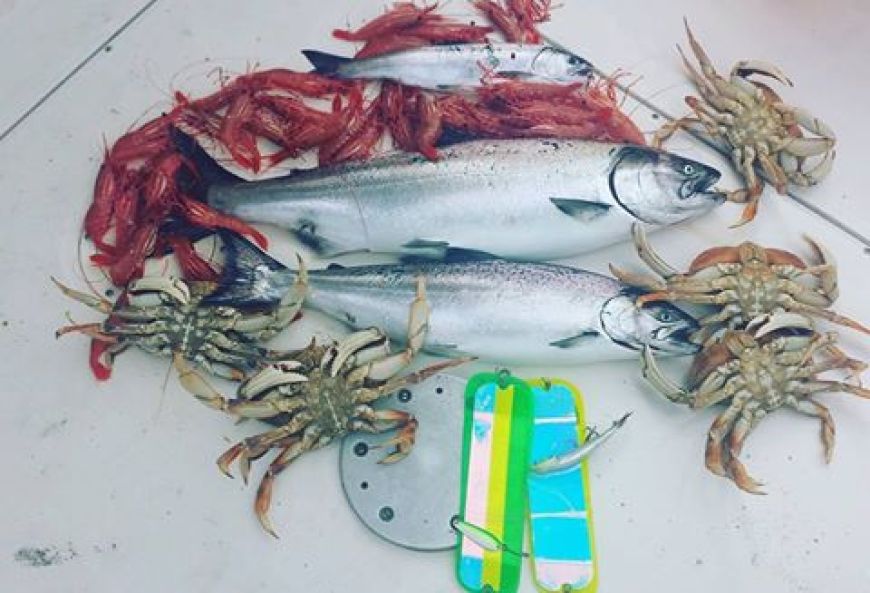 A very encouraging sign over the last couple weeks is the presence of coho salmon in local waters. We have caught quite a few and seen a good number of fish jumping out in the deeper waters and in Howe Sound. This is very good indication that we will have a good fishery in the coming months in Georgia Strait. With some luck this will translate into a good fishery in Vancouver Harbour in the summer months!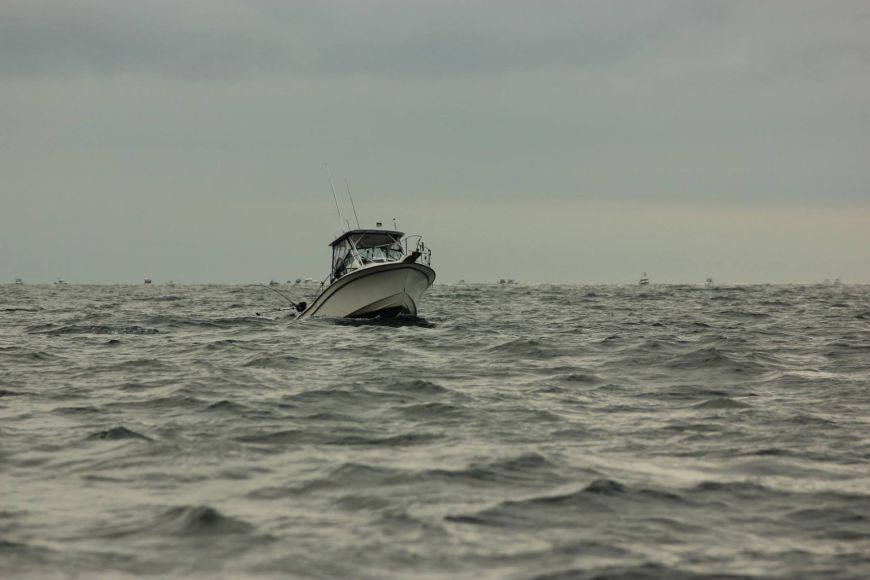 Looking ahead to May we will see another great fishery develop.... The Gulf Island's!!! This fishery usually kicks off in the first week of May and continues well into June. By the middle of May it is usually our go to fishery and it can be excellent for 10 to 25 pound chinook salmon. The fishing can be explosive and it is one of our most consistent chinook salmon fisheries of the whole year. Full day trips are needed for this charter. If you are looking to get away for a couple days our Gulf Island Packages are a great bet in May and June..
bonchovy.com/site/fishing-packages/gulf-islands-fishing-package.html
Sturgeon fishing has been very good on the Fraser River and should continue well into May. Eualachon, lamprey eel and salmon roe have all been working well. There has been some debris coming down the river with the warmer temps this week, but cooler temps are expected in the coming week. Sturgeon are a pretty amazing fish and we are fortunate to have these monsters in our back yard!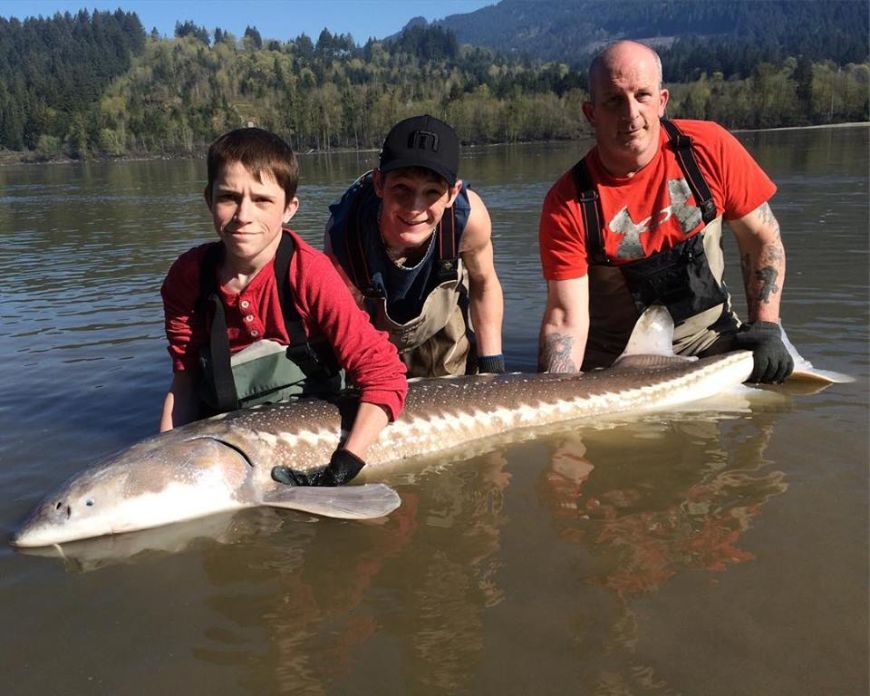 Give us a call if you want to get out on a spring salmon or sturgeon trip! It is shaping up to be good one!