Vancouver Fishing Update, Late June
This past June has been unlike any other June we have experienced in local waters..... In a GOOD WAY! We have seen incredible amounts of anchovies in local waters. This has kept us very busy and entertained with feeding chinook and coho on the lines and local anglers have experienced the best local JUNE fishing in years! There has been some much slower days over the last week, but we are hoping that the fishing will pick back up again with all the bait around. If not, our West Vancouver coho fishery is right around the corner!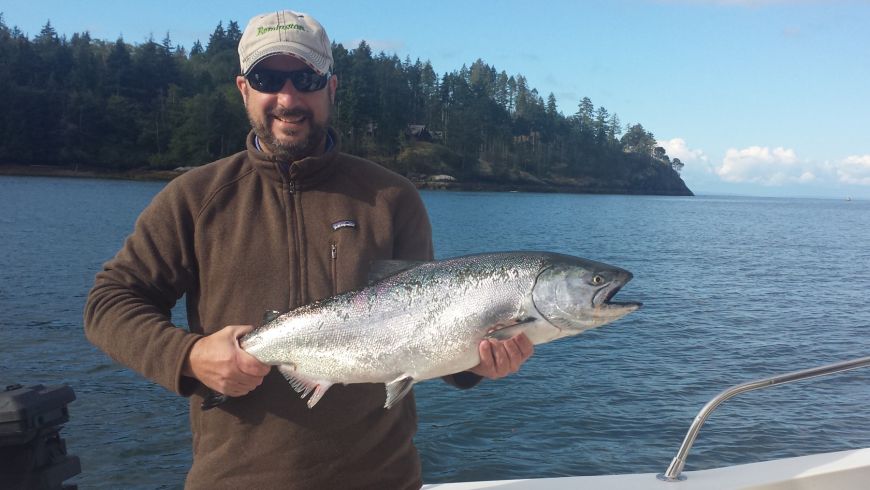 The South End of Bowen Island from Cape Roger Curtis to Cowan's point is where the majority of the angler effort has been taken place. The anchovies push in and out with the tides and currents and the salmon are usually not far behind. The schools of anchovies are often easy to locate as they are very close to the surface and their location is given away by a dark mass in the water or the seagulls hovering above them. Because of the shallow nature of the anchovies, a lot of the fish have been caught very shallow from 20 to 70 feet. There has been a mix of legal chinook, undersized chinook and wild and hatchery coho feeding on the anchovies. With luck, all this bait will stick around in local waters and keep these feeding fish around off Bowen Island for a while.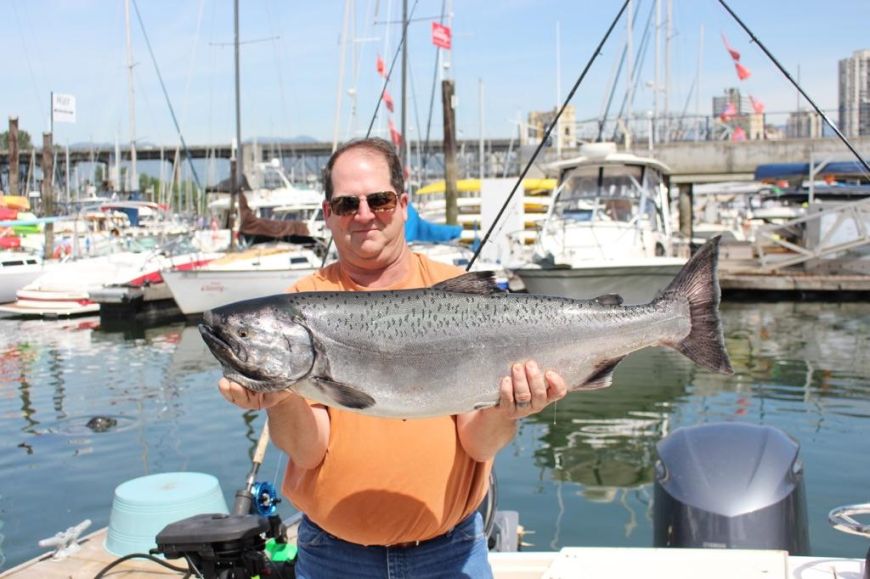 Typically in the latter part of June, we are focusing on the Gulf Island's for chinook salmon and starting to to scout Vancouver Harbour for early coho salmon bound for the Capilano River. There has been fish over on the Gulf Island's and we have caught a few coho off Point Atkinson already. However, with the good fishing on most days around Bowen Island this June, we have not spent all that much time in the Gulf Island's as the fishing has been better on the Vancouver side! As we get in to early July we will more than likely start fishing West Vancouver more as it is looking like we will be having a very good coho year.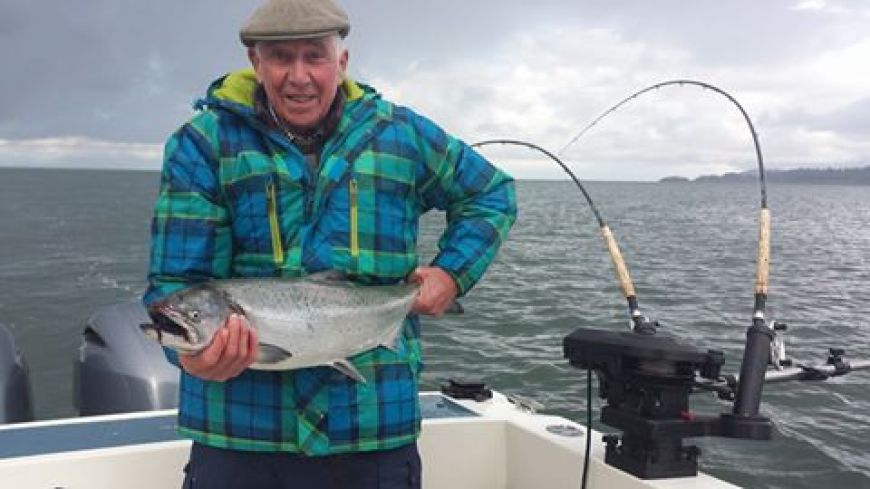 We have been running mostly spoons and have not been worrying about running anchovies much. Our favourite Gibbs Delta and Silver Horde Spoons have been doing an excellent job keeping the rods moving. We have been running the G Force Bon Chovy and Trailhead, Skinny G Outfitter, and the Silver Horde Herring Aide and Killy Mcgee. Some days, especially in heavy current, hootchies have been working well. A few hootchies that have worked for us have been the chartreuse spackleback, glow and plain white Yamashita Hootchies. Our favourite Guide Series Flashers like the Madi, STS, Bon Chovy and Lemon Lime have been doing well as always. If you are looking for the right gear and bait for local waters, please stop by our charter/tackle shop on Granville Island.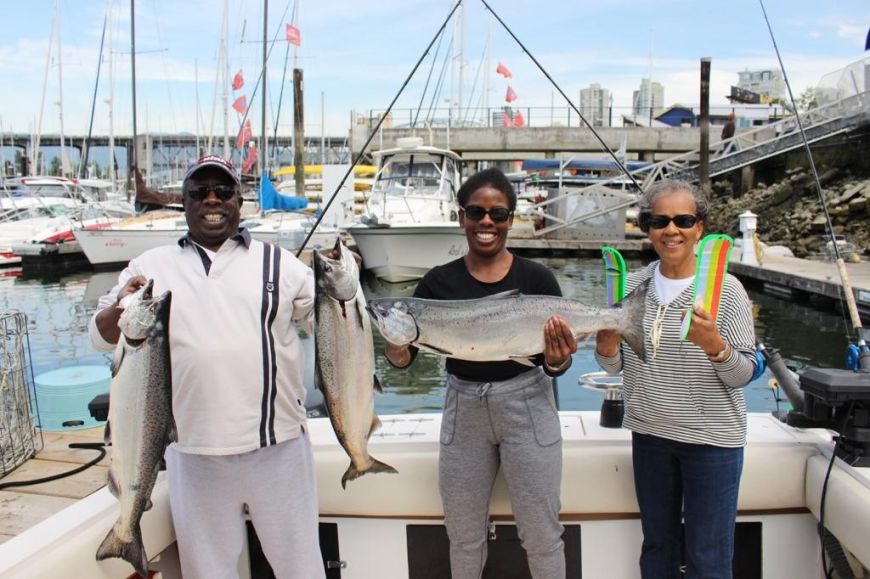 Sturgeon fishing on the Fraser River has been decent considering it is June. The water levels are going to start to drop and sturgeon fishing is going to really perk up as we get into summer. If you are looking to get a fish as big as you are, there is always a good chance when you go sturgeon fishing on the Fraser River!
Give us a call or an email if you are looking to get on the water!
Tight lines...