August 29th Fishing Update
August has sure been an interesting month! We have had some excellent days, some tough days, lot's of wind, and frequent visits from our resident Orcas. Overall, there has been good numbers of fish around, but local anglers have had to battle through the variables of mother nature to get them. It looks like we are heading into a calmer weather pattern with lots of southerly winds in our forecast... good news! With a few less Orca visits and calmer water, we should be in for a good September targeting our biggest chinook salmon of the year!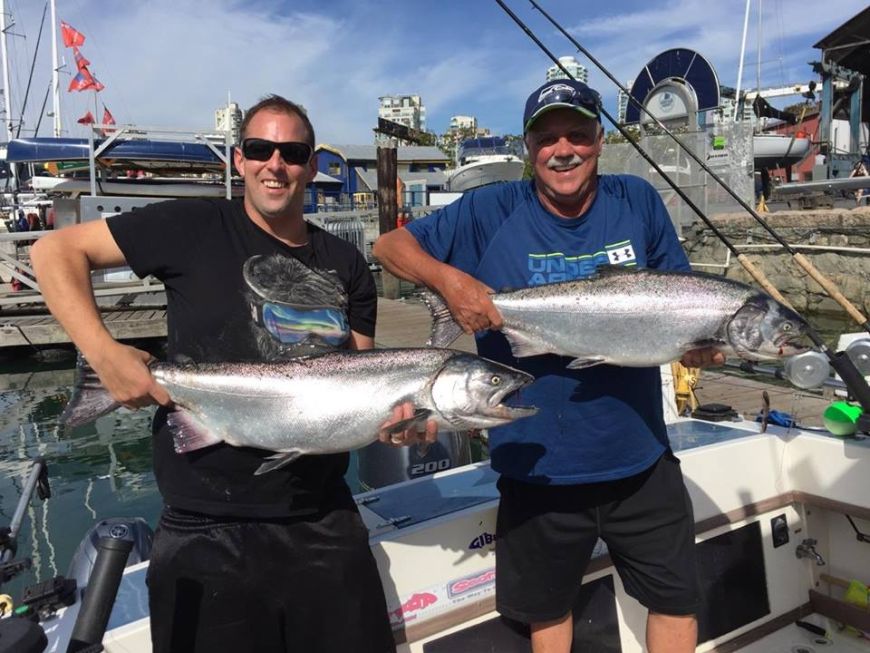 We have focused our efforts over the last couple weeks near the Fraser River Mouth targeting chinook salmon in the 10 to 30 pound range. On our half day trips we have fished the Bell Buoy, North Arm and the T 10 Marker. On some of our longer 8 and 10 hour trips we have made the run to the South Arm. As usual, these late summer chinook salmon are coming in waves, and some days there are solid numbers of fish around and some days a little more patience and persistence is needed to get a few hook ups. There has been increasing numbers of coho off the Fraser Mouth as well. We are anticipating a strong coho fishery off the South Arm of the Fraser River from mid September until the 3rd of 4th week of October.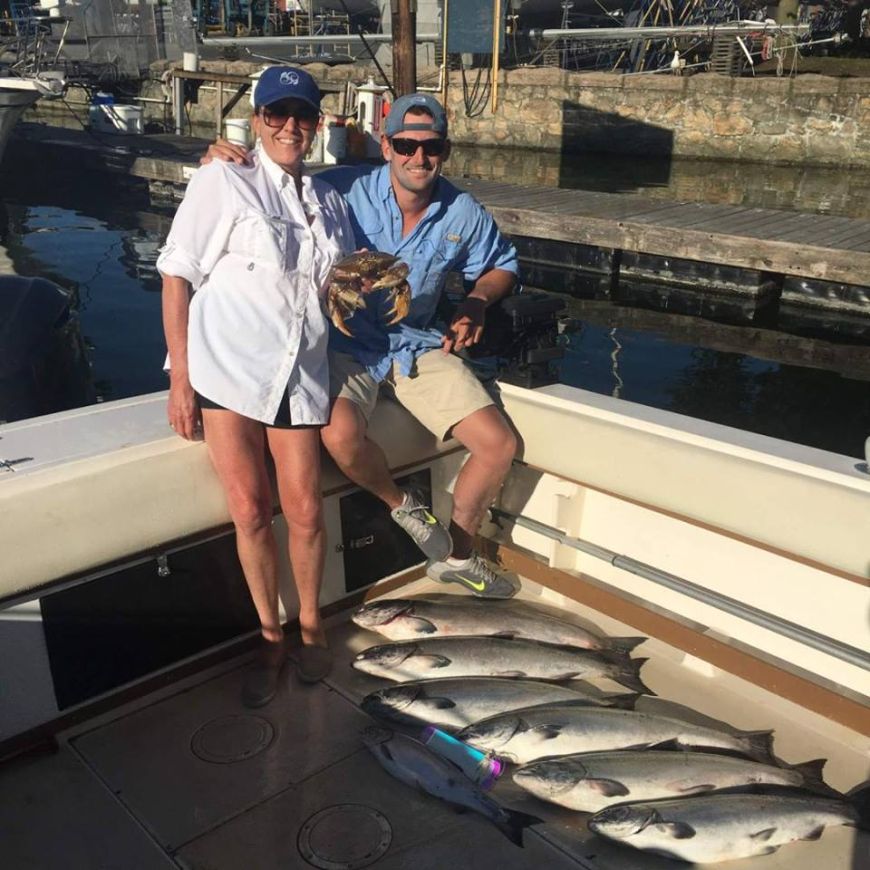 In a couple weeks, the West Vancouver chinook fishery will begin to perk up. This fishery for big chinook is unique as it is literally only a mile or two from Downtown Vancouver and only a 10 minute run from our dock location on Granville Island. This fishery usually lasts into mid October, with the peak of the run usually falling between September 10th and October 5th. This fishery can get finicky if we get a lot of rain, so we are hoping for a relatively dry September and October.
The migratory chinook that are now in local waters are typically most effectively targeted by running flashers and anchovies. Our favourite Gibbs Delta Guide Series Flashers (T 10, Bon Chovy, Lemon Lime, STS, and Madi) are what we stick with this time of year. Various Rhys Davis teaser heads will work. We run a lot of green/glow combinations this time of year. In addition to bait it is always worthwhile running a hootchie or a whole herring. These migratory fish are usually quite high in the water column and depths between 25 and 75 feet seem to be where they hang. Our tackle shop on Granville Island is open almost every day of the week and we have all the right bait and tackle for local waters.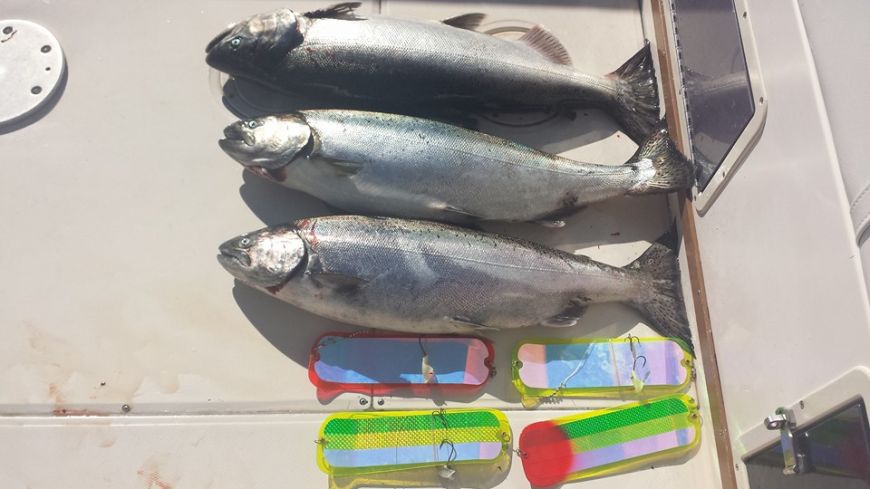 Sturgeon fishing has been good in Fraser River and is always a good bet for the next few months. There has been some impressive fish caught in recent weeks. Fishing should remain consistent and productive well into November!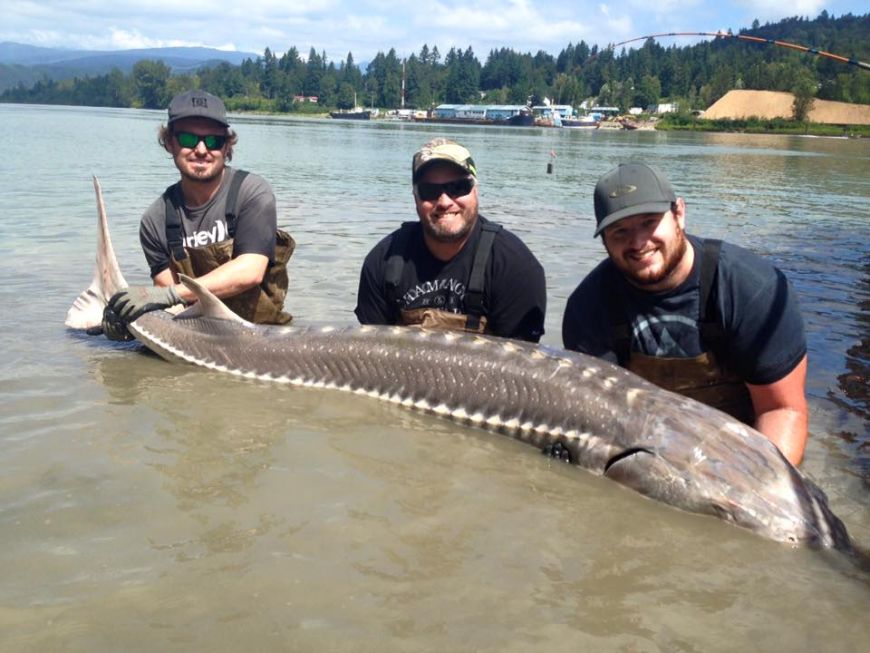 Give us a call or email to get out on the water! Tight lines!