Vancouver Saltwater Update, Early November 2016
Usually at this time of year, the fishing is be pretty hit or miss. The last of the migratory chum and coho are in local waters, but they are often pretty far and few between by the first week of November. Typically, our winter chinook fishery starts slowly in November and seems to get pretty consistent by early December.
Not so far this year!
We have been out consistently over the last 10 days and have found decent numbers of Winter Chinook most days. We are excited and encouraged for another consistent salmon fishery like last winter!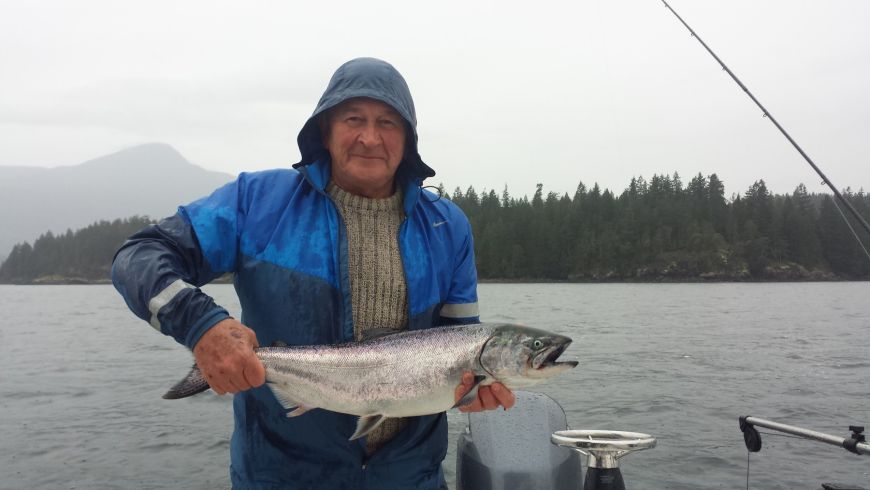 Over the last week we have spent the majority of our efforts targeting winter chinook salmon in Howe Sound. Not all the fish are of legal size, but we seem to get a shot or two at larger fish per trip. The majority of the chinook salmon are in the 20 to 22 inch range. This is a great sign as these fish are aggressively feeding and are growing quickly. We will see more and more legal fish in the mix in coming weeks. Seems like most of our trips have been averaging 4 to 8 hook ups per outing. This time of year we really like to push the 8 hour trips if possible and incorporate some prawning into the trip and fish a few different spots if needed.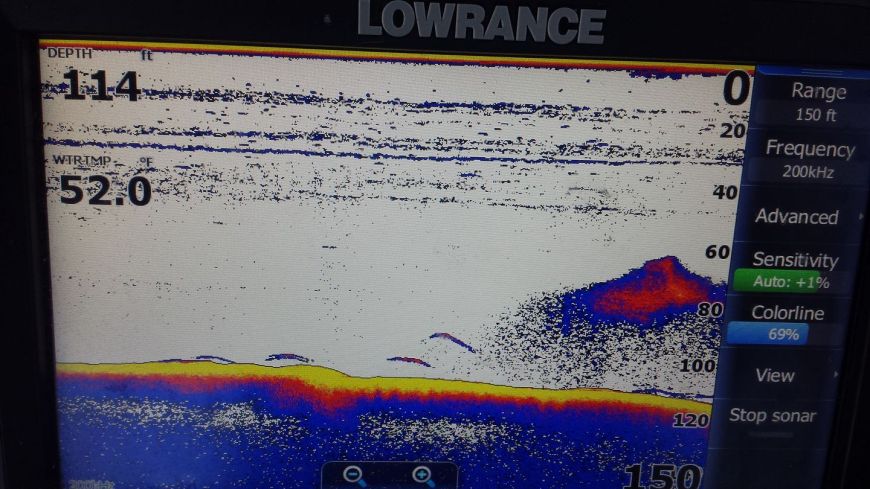 We are back to running spoons in our winter chinook fishery. We have a handful of top producing lures for local waters. Keep these lures close to bottom in Vancouver Harbour and Howe Sound in the winter months and.............fish will bite them!!. Don't worry about changing gear too much, the key is finding the fish. Below is a list of our favourites winter chinook spoons:
1. G Force Bon Chovy (3.0 or 3.5) 2. Outfitter Skinny G
3. Silver Horde Irish Cream (3.0 or 3.5) 4. Irish Cream Coho Killer
5. G Force Trailhead (3.0 and 3.5)
We have all these spoons in stock at our charter shop on Granville Island. Stop by for the latest reports and the right gear for the winter salmon fishery.
The amount of bait in Howe Sound and Vancouver Harbour is as plentiful as we have ever seen it. The bait is a mixture of anchovies and herring. This is likely one of the reason why we are off to such a good start to our feeder chinook fishery. If there is a stable food source, the salmon/other fish/ and mammals will come. There has even been humpback whales off Bowen Island for the last few weeks gorging on the plentiful supply bait fish. This is a NEW! It has only been in the last couple years have we seen these big mammals consistently spending lengthly periods of time feeding in local waters. Likely because there is a food to keep them here! Hopefully government officials and agencies are picking up on this rebuilding trend as they have done a good job letting Howe Sound get abused by industry for the last 70 or 80 years.. One of the reasons for the increased amount of herring in local waters is due hard work by the Squamish Streamkeepers that have been working in Squamish Harbour and False Creek to rebuild local herring stocks. We are sure thankful for their efforts and it sure seems like juvenile/feeder chinook salmon are utilizing Howe Sound substantially more than they did even a few years ago because of the rebuilding herring stocks! . Check this video out for more information.
www.youtube.com/watch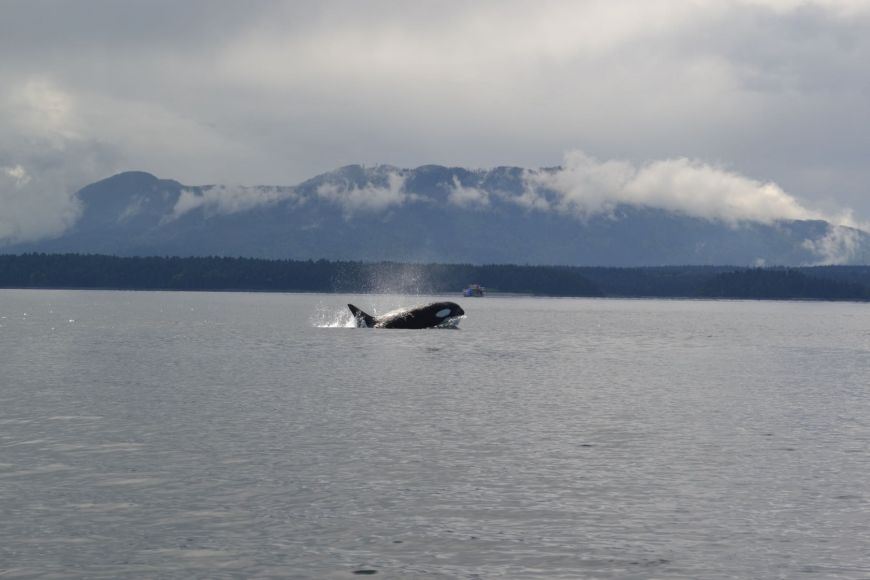 We are available for charters on a daily basis and it looks like we should be in for a good winter chinook season. Getting out fishing is a great way to beat the fall doldrums in November!! There will be the odd slower day, but I am betting there will be quite a few real good ones! Our boats have covered and heaters ready to go. Please give us a call or an email to get out on the water!
Tight lines!